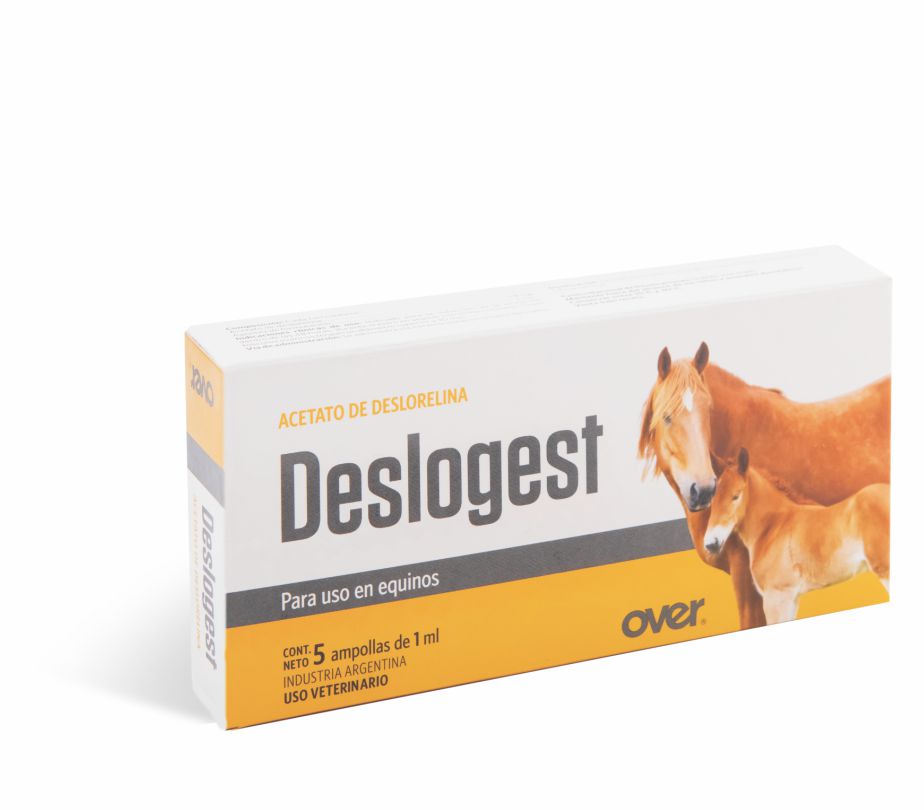 Description:
Hormonal.
Formula:
Every 1 ml, it contains:
Deslorelin acetate 1.8 mg
Formulation agents q.s.
Indications:
Induction of ovulation within 48 hours since administered, during the estrus of mares with ovarian follicles longer than 30 mm in diameter and normal cycles.
Animal species to which bit is intended:
Horses.
Administration:
By intramuscular route on the neck base.
Dosage:
1 ml per animal.
Presentation:
Box containing 5 ampoules with 1 ml each.