Products
OVER consolidates itself as a leading company both domestically and abroad thanks to the efficacy of its large range of products intended to prevent and treat the diseases that affect large, medium-sized and small animals.
At current, the company is offering one of the most complete drug formulary that comprises more than 200 products. This portfolio covers more than 90% of any vet's needs and is constantly diversified thanks to a combination of research, technology and quality.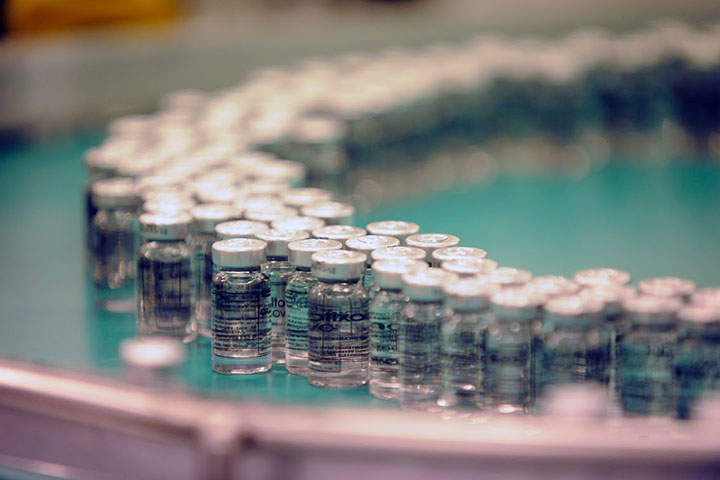 Market strategies
A wide commercial net strategically spread in Argentina and the whole world positions OVER as a leading company in the market. The company's efficient system of distribution and logistics ensures a fast and effective delivery of products to each customer.
International representatives
OVER strengthens the business relationship with its customers thanks to a fluent communication and a permanent consultancy service offered through visits of the company's professional staff to its national and international representatives.
Argentine health products around the world
The presence of OVER in more than 50 countries clearly shows the positioning and consolidation degree it achieved at the international level.
Angola
Algeria
Azerbaijan
Bahrain
Bangladesh
Barbados
Belize
Bolivia
Botswana
Brazil
Cambodia
Chile
Colombia
Costa Rica
Dominican Republic
Ecuador
Egypt
El Salvador
Guatemala
Guyana
Honduras
India
Iran
Iraq
Jamaica
Jordan
Kenya
Kuwait
Lebanon
Libya
Mexico
Morocco
Mozambique
Nicaragua
Oman
Pakistan
Panama
 Paraguay
Peru
Qatar
Saudi Arabia
Singapore
South Africa
South Korea
Sri Lanka
Syria
Taiwan
Turkey
The Philippines
Trinidad and Tobago
United Arab Emirates
Uruguay
Venezuela
Vietnam
Zimbabwe