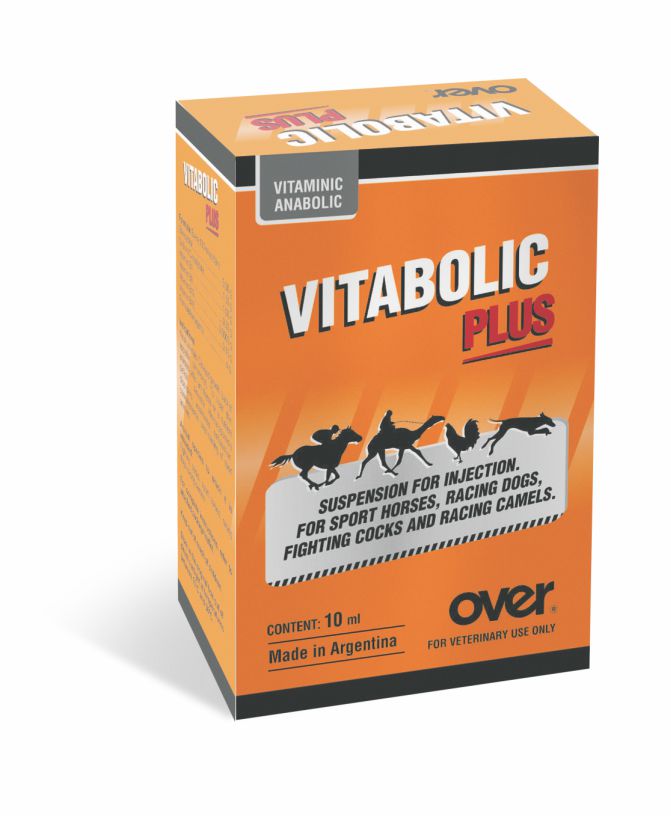 Vitaminic. Growth promoter.
FOR EXPORT ONLY
Description:
Vitaminic. Growth promoter.
Formula:
Every 100 ml, it contains:
Stanozolol 5 g
Sodium cacodylate 1.5 g
Vitamin B1 1 g
Vitamin B6 0.5 g
Vitamin B12 0.0005 g
Vitamin B15 0.15 g
Formulation agents q.s.
Indications:
Treatment of weak animals, delayed growth, lack of appetite, animals suffering emaciation as a result of diseases or nutritional deficits, anemia, disorders caused by hematopoiesis, exhaustion, convalescence and overtraining in sport animals.
Animal species to which it is intended:
Sport horses, camelids, dogs and fighting cocks.
Administration:
By intramuscular route.
Dosage:
Horses and camelids: 5 ml per animal. Dogs: 2 ml per animal. Cocks: 0.5 to 1 ml per animal.
Presentation:
Box containing 5 vials with 1 ml each. Vial containing 10 ml.
To be sold in countries where the use of anabolics is allowed.