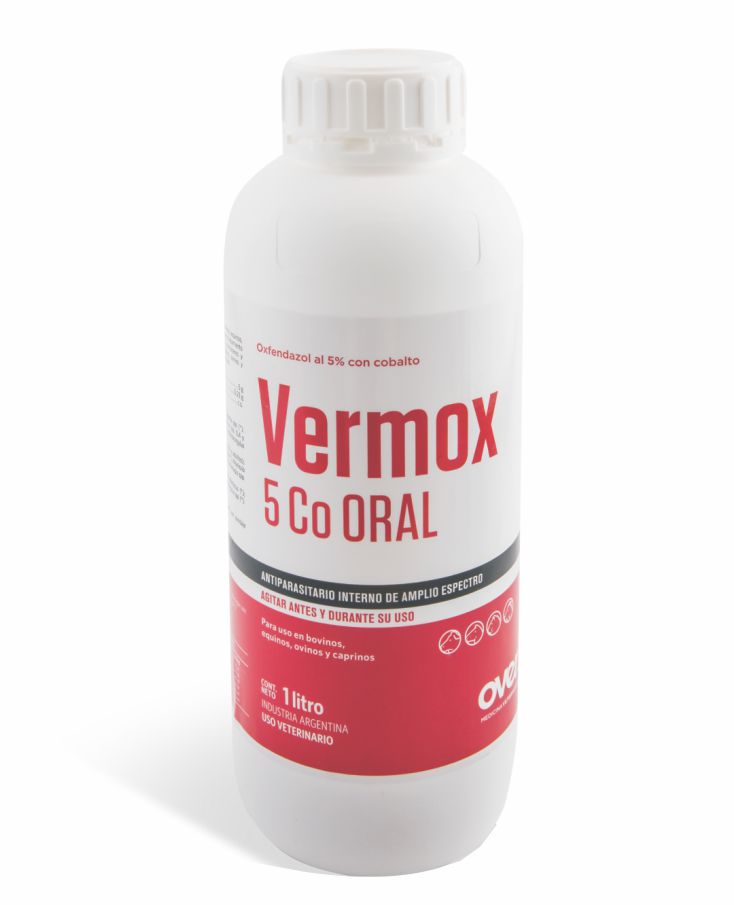 Description:
Internal antiparasitic.
Formula:
Every 100 ml, it contains:
Oxfendazole 5 g
Cobalt chloride 0.23 g
Formulation agents q.s.
Indications:
Control and treatment of adult and immature stages of lung and gastrointestinal parasites, and tapeworms. It provides an ovicide action.
Animal species to which it is intended:
Cattle, horses, sheep and goats.
Administration:
By oral route.
Dosage:
Cattle: 1 ml every 20 k.l.w. Ostertagia spp.: 1 ml every 10 k.l.w. (double dose). Horses: 1 ml every 5 k.l.w. Sheep and goats: 1 ml every 10 k.l.w.
Presentation:
Bottle containing 1 liter. Jerry can containing 5 liters.