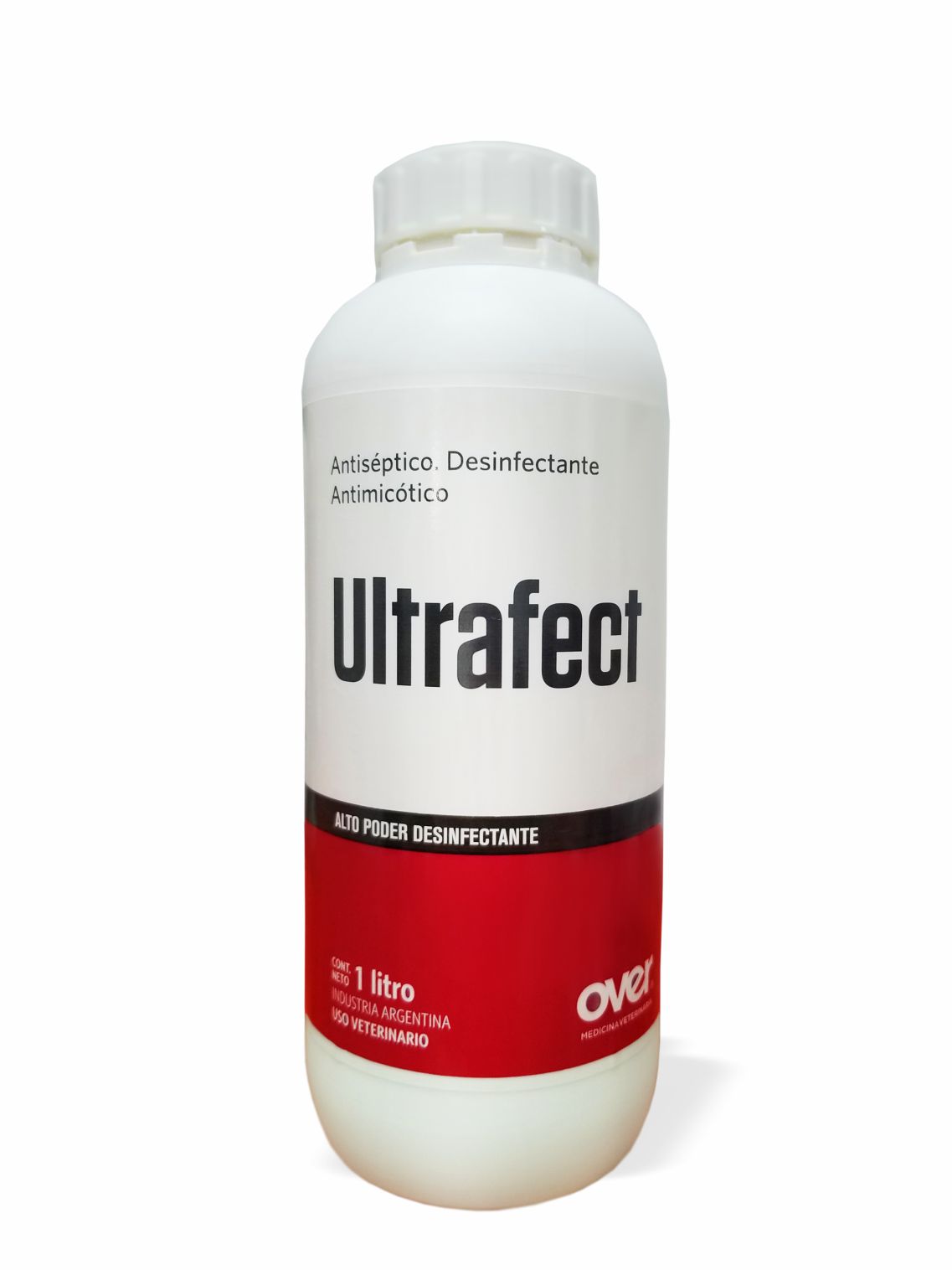 Antiseptic. Disinfectant. Antimycotic.
Description:
Antiseptic. Disinfectant. Antimycotic.
Formula:
Every 100 ml contains:
Belzalkonium chloride 20 g
Glutaraldehyde 10 g
Formaldehyde 10 g
Isopropyl alcohol 10 g
Formulation agents q.s.
Indications:
Disinfection of premises, building, farms, utensils, equipments, transport means, as well as livestock, poultry and industrial material.
Administration:
External use.
Dosage:
Disinfection: 1 liter every 1,000 liters of water. Prevention of infectious diseases: 1 liter every 500 liters of water. Foot baths: 1 liter every 300 liters of water.
Presentation:
Bottle containing 1 liter.