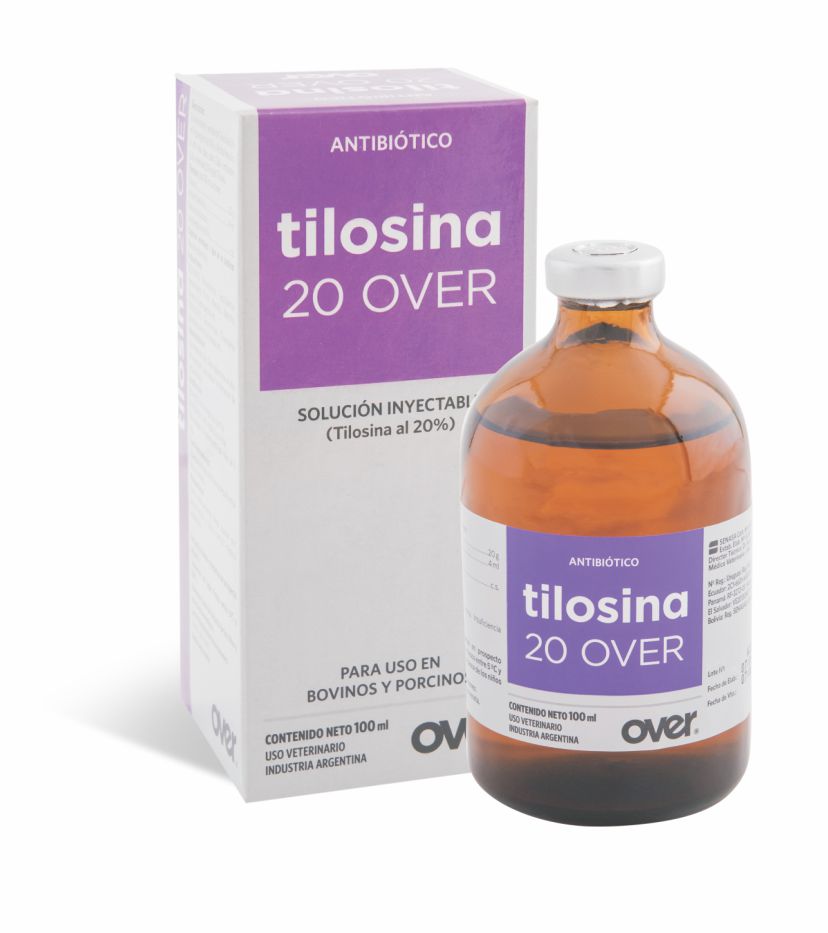 Description:
Antibiotic.
Formula:
Every 100 ml, it contains:
Tylosin base 20 g
Formulation agents q.s.
Indications:
Cattle: Pneumonias, foot rot, mastitis, metritis, hemorrhagic septicemia, leptospirosis, enteritis, etc. Swine: Paratyphoid, pneumonias, vibrionic dysentery, infections secondary to viral infections.
Animal species to which it is intended:
Cattle and swine.
Administration:
By intramuscular route.
Dosage:
Cattle: 1 to 2.5 ml every 50 k.l.w. per day. Swine: 0.05 to 0.25 ml every 5 k.l.w. per day.
Presentation:
Vials containing 25, 100 or 250 ml.