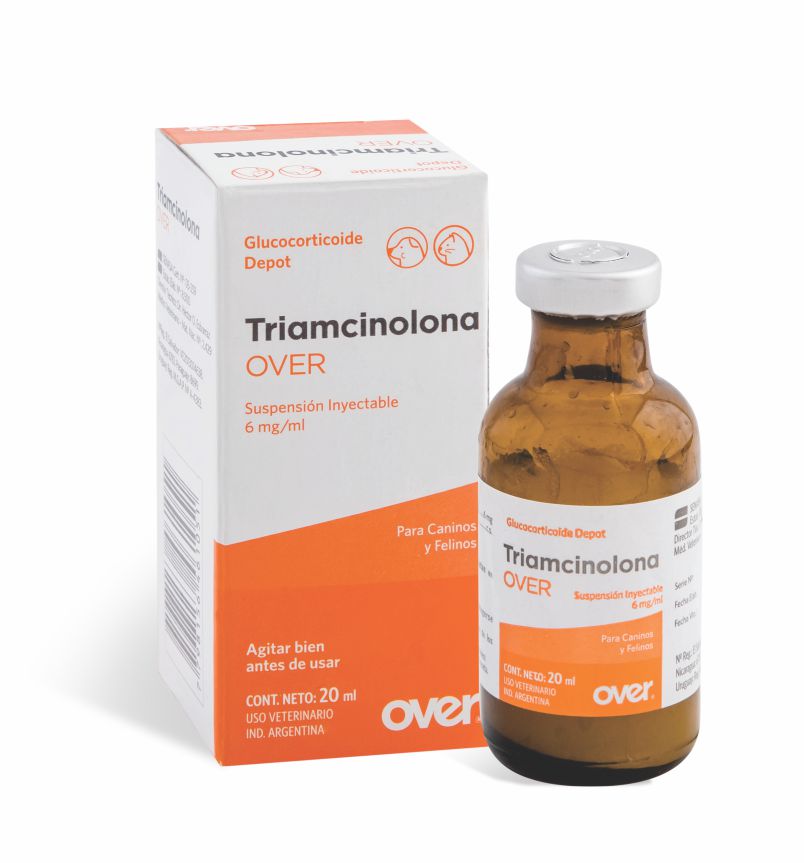 Description:
Depot glucocorticoid.
Formula:
Every 1 ml, it contains:
Triamcinolone acetonide 6 mg
Formulation agents q.s.
Indications:
Treatment of inflammation and allergic and dermatological disorders.
Animal species to which it is intended:
Dogs and cats.
Administration:
By subcutaneous or intramuscular route.
Dosage:
0.04 ml per k.l.w.
Presentation:
Vials containing 20 ml.