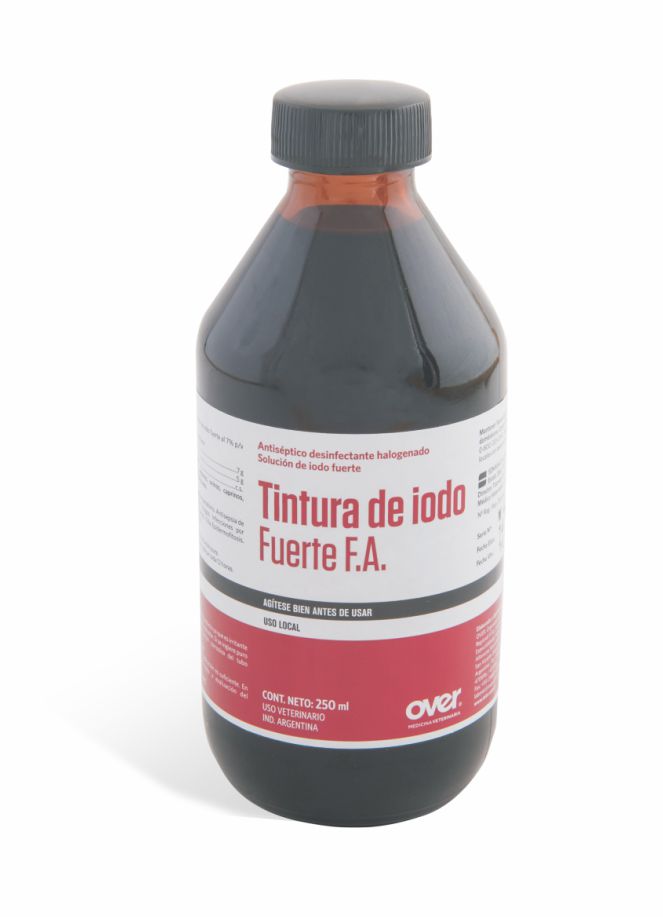 Tincture of Iodine STRONG F.A.
Description:
Antiseptic.
Formula:
Every 100 ml, it contains:
Metallic iodine 7 g
Potassium iodine 5 g
Distilled water 5 ml
Formulation agents q.s.
Indications:
Antisepsis of wounds, skin and surgical area. Fungal and bacterial infections. Ringworm and epidermophytosis.
Animal species to which it is intended:
Horses, cattle, sheep, goats, swine, dogs, cats and poultry.
Administration:
Local use.
Dosage:
Dilute pure solution up to 30%.
Presentation:
Vials containing 250 ml.