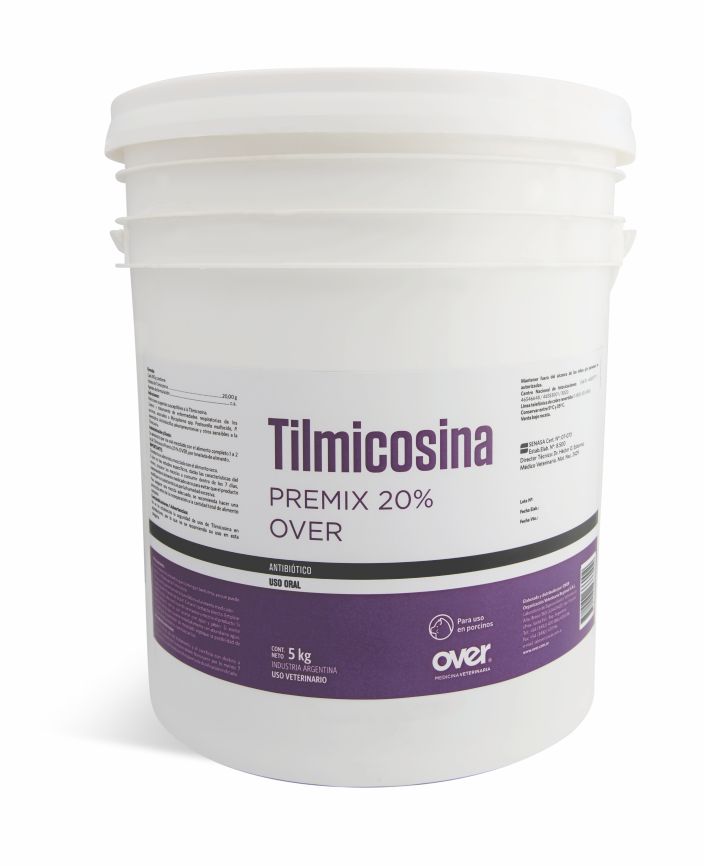 Tilmicosin PREMIX 20% OVER
Description:
Antibiotic.
Formula:
Every 100 g, it contains:
Tilmicosin (as phosphate) 20 g
Formulation agents q.s.
Indications:
Treatment and control of respiratory diseases.
Animal species to which it is intended:
Swine.
Administration:
By oral route, mixed with the dry food.
Dosage:
1 to 2 kg per food ton.
Presentation:
Bag containing 1 kg. Bucket containing 5 kg.