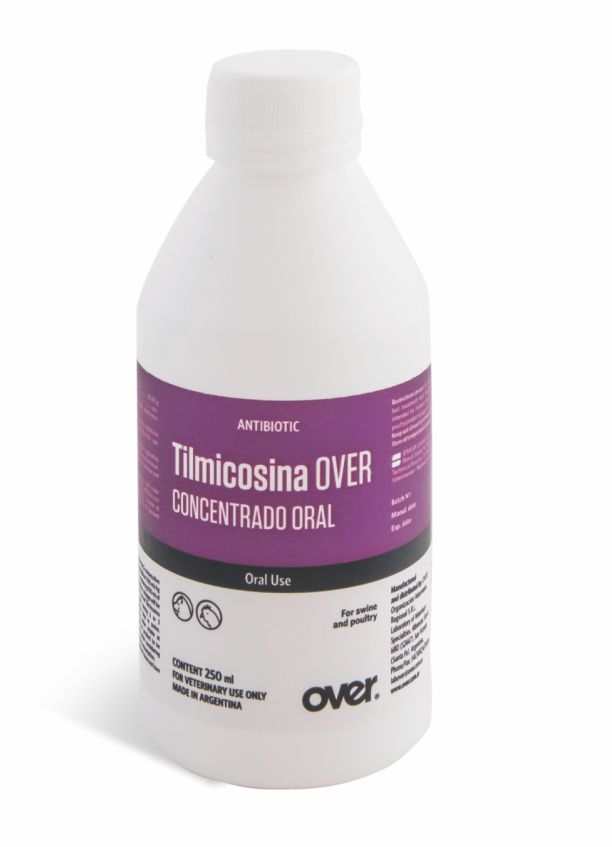 Tilmicosin OVER ORAL CONCENTRATED
Description:
Antibiotic.
Formula:
Every 100 ml, it contains:
Tilmicosin phosphat 25 g
Formulation agents q.s.
Indications:
For the treatment of respiratory diseases.
Animal species to which it is intended:
Poultry and swine.
Administration:
By oral route, diluted in the drinking water.
Dosage:
Suggested dose: 4 to 5.3 ml every 10 liters of water.
Presentation:
Vials containing 250 ml.