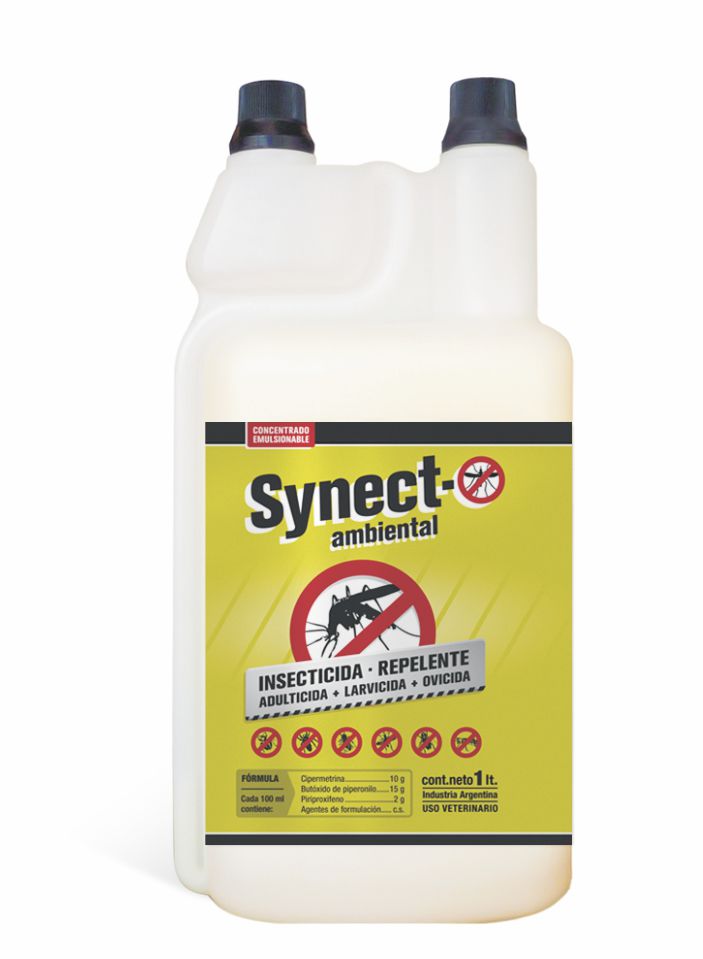 Description:
Insecticide. Repellent.
Formula:
Every 100 ml, it contains:
Cypermethrin 10 g
Piperonyl butoxide 15 g
Pyriproxyfen 2 g
Formulation agents q.s.
Indications:
Control of insects in rural and industrial facilities, dairy farms, milking rooms, studs, farrowing barns, sheds, etc.
Administration:
By spraying.
Dosage:
1 liter every 500 liters of water.
Presentation:
Self-dossing jerry cans containing 100 ml or 1 liter.