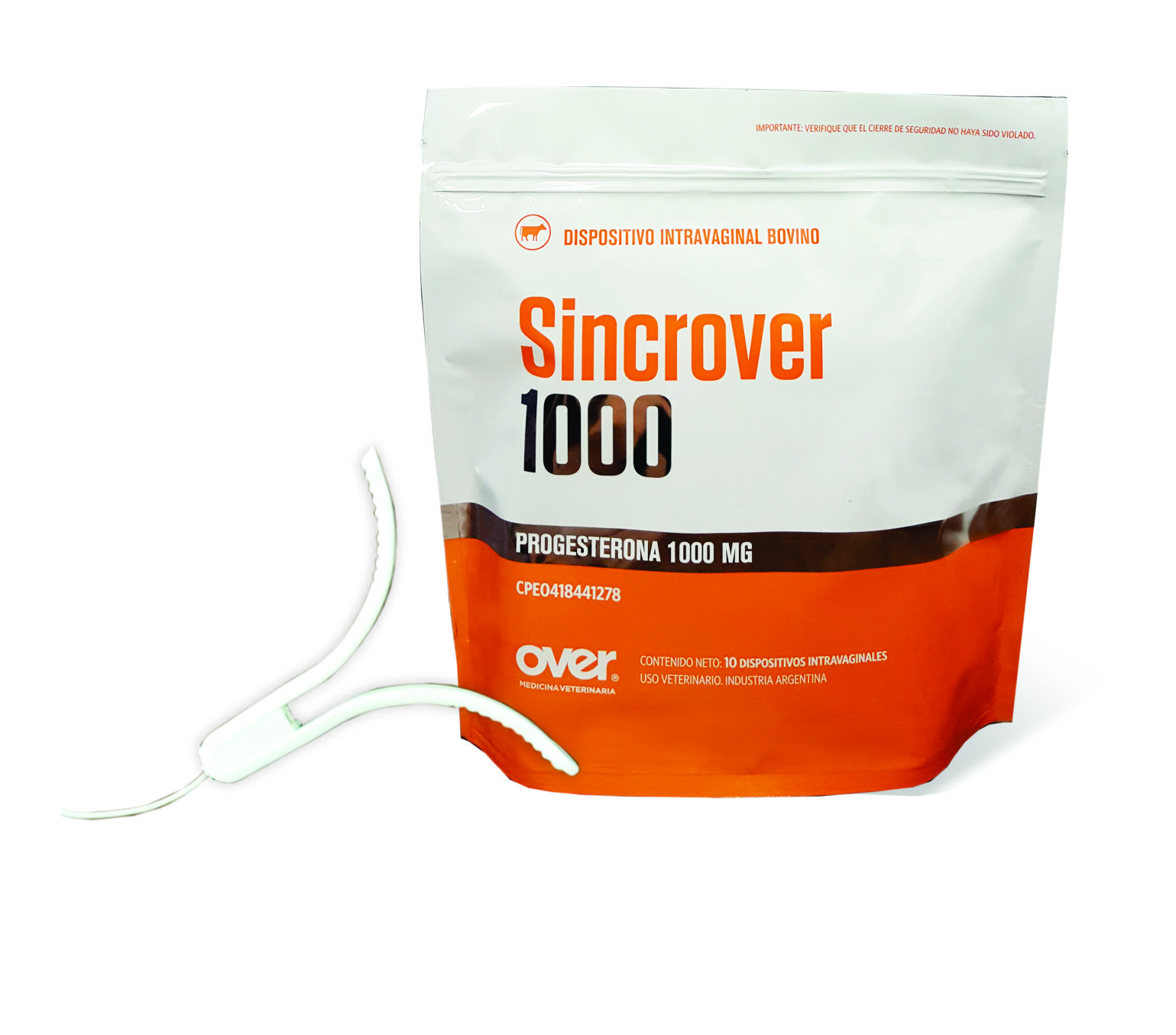 Description:
Intravaginal device.
Formula:
Each device contains:
Progesterone 1000 mg (active)
Inert polymer q.s.
Indications:
Control of the estrous cycle in heifers and cows. Heat synchronization. Treatment of the post-parturition anestrus. Reduction of the conception-parturition period.
Animal species to which it is intended:
Cattle.
Administration and dosage:
It is applied intravaginally with the aid of an applicator.
Presentation:
Bag containing 10 devices.