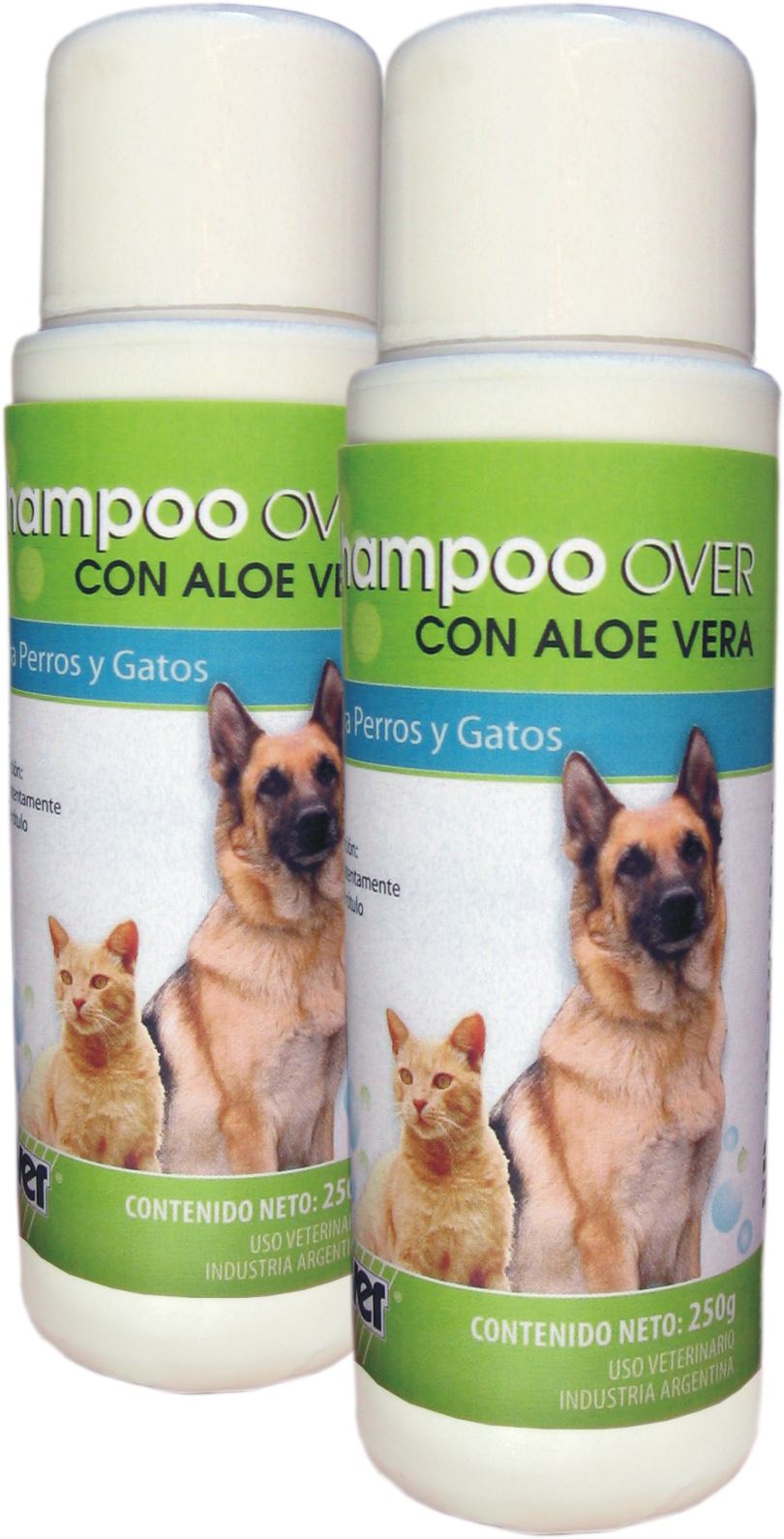 Shampoo OVER with ALOE VERA
Description:
Shampoo.
Formula:
Every 100 ml, it contains:
Sodium lauryl ethoxy sulfate at 25% 12 g
Coconut betaine 10 g
Glycolic extract of Aloe vera 1.5 g
Formulation agents q.s.
Indications:
Cleaning up and hydration of normal and dry skin.
Animal species to which it is intended:
Dogs and cats
Administration:
External use.
Dosage:
The product quantity depends on the animal size and its fur quantity and length.
Presentation:
Vials containing 250 ml.