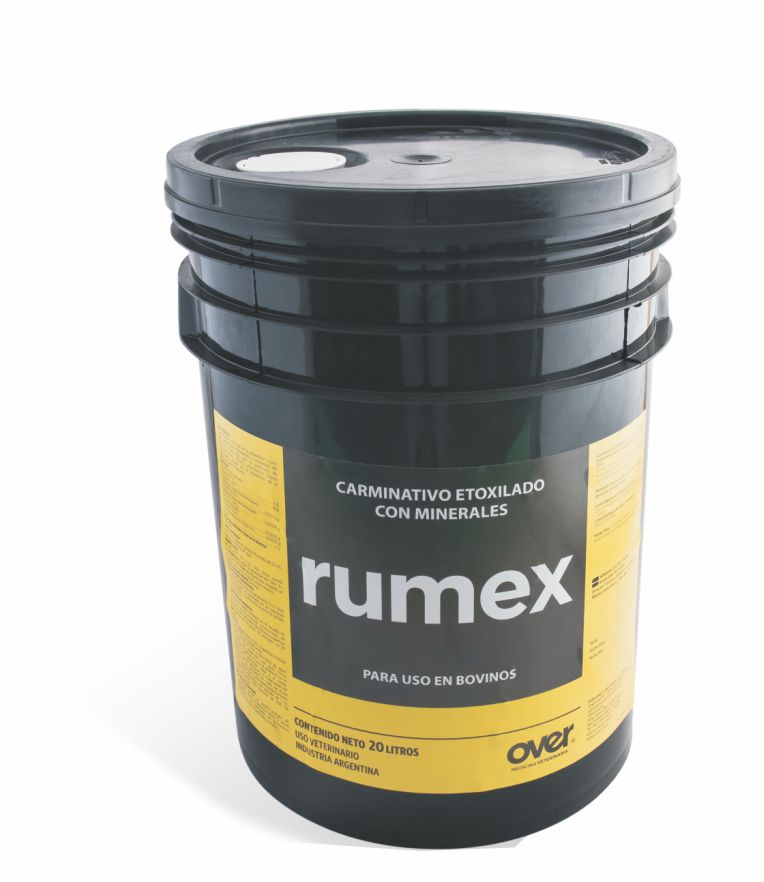 Carminative with minerals.
Description:
Carminative with minerals.
Formula:
Every 100 ml, it contains:
Genapol PF 10 2 g
Genapol C-070 8 g
Cobalt sulfate heptahydrate 0.001 g
Copper sulfate pentahydrate 0.0039 g
Sodium selenite 0.0005 g
Bisublimated iodine 0.001 g
Formulation agents q.s.
Indications:
Treatment and prevention of the meteorism (tympanites and bloat) affecting the cattle grazing on leguminous plants. It provides essential trace elements. It helps to prevent mineral deficiencies.
Animal species to which it is intended:
Cattle.
Administration:
By oral route.
Dosage:
8 ml every 100 k.l.w.; 50 to 80 ml diluted in 100 liters of the drinking water.
Presentation:
Bucket containing 20 liters.