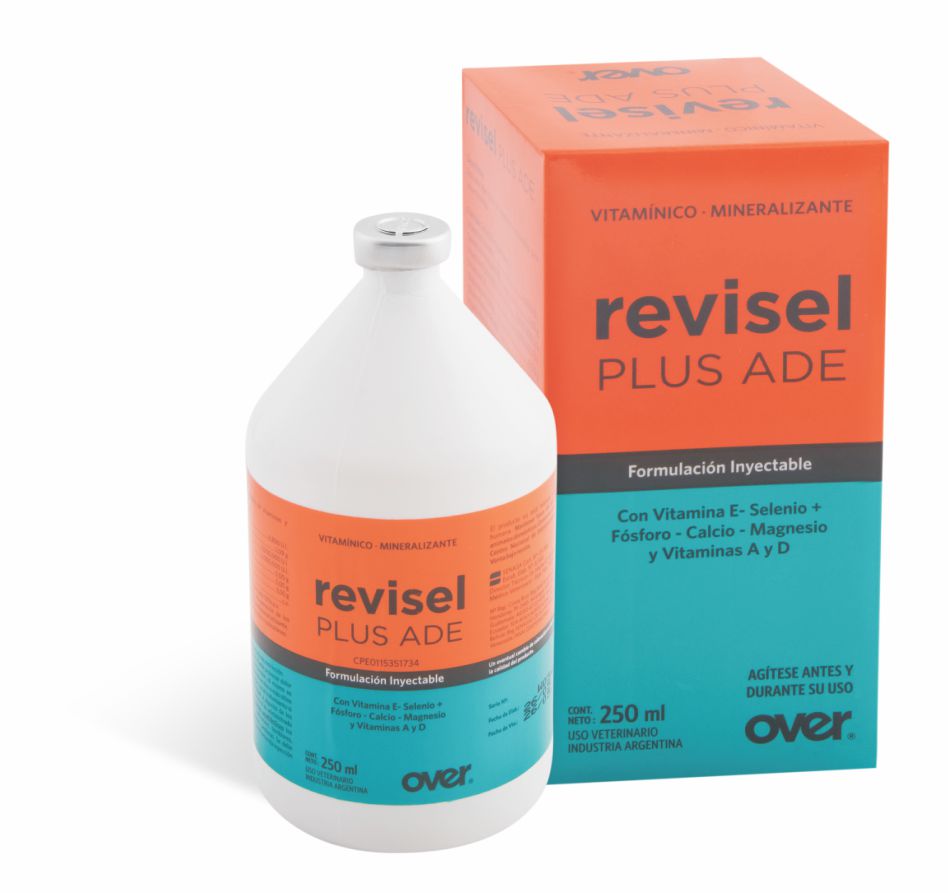 Description:
Vitaminic. Mineralizer.
Formula:
Every 100 ml, it contains:
Vitamin E acetate 6,800 I.U.
Sodium selenite at 45% 1.09 g
Vitamin A palmitate 3,000,000 I.U.
Vitamin D3 1,000,000 I.U.
Calcium gluconate 5 g
Sodium glycerophosphate 5 g
Magnesium hypophosphite 3 g
Formulation agents q.s.
Indications:
Treatment and prevention of selenium, phosphorus, magnesium and vitamins A, D, E deficiencies.
Animal species to which it is intended:
Cattle.
Administration:
By intramuscular or subcutaneous route.
Dosage:
Suggested dose: 2.5 ml every 100 k.l.w.
Presentation:
Vials containing 50, 250 or 500 ml.