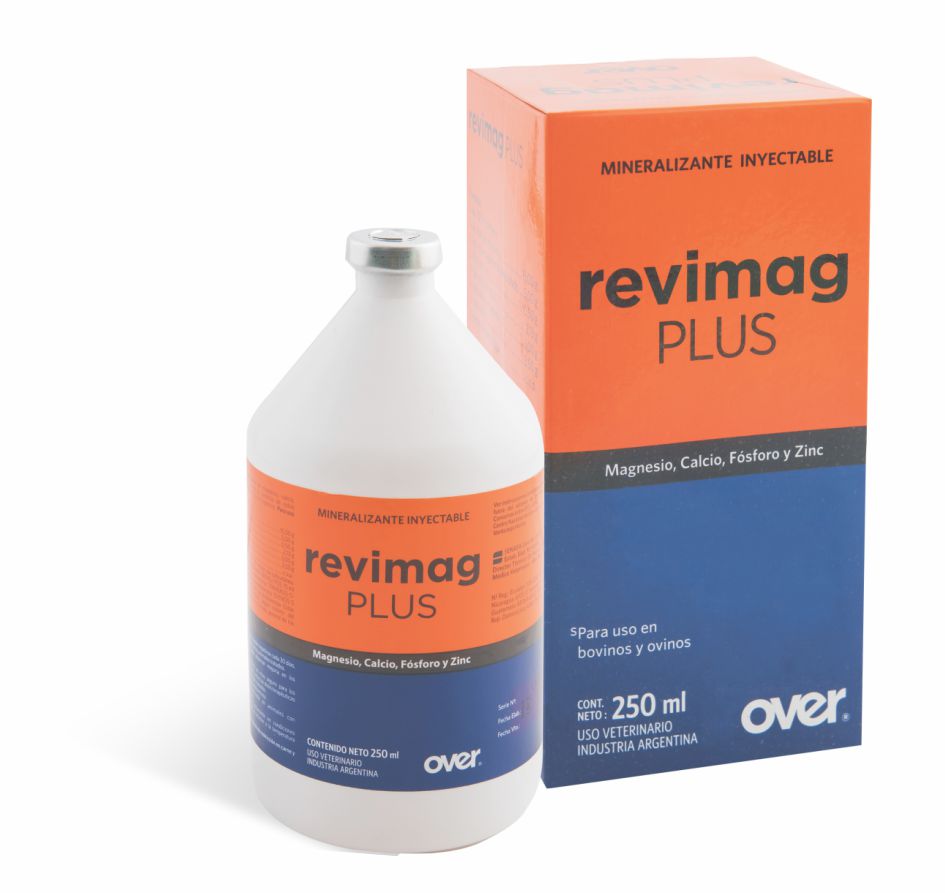 Description:
Mineralizer.
Formula:
Every 100 ml, it contains:
Magnesium gluconate 15 g
Magnesium chloride, hexahydrate 5 g
Zinc sulfate 0.5 g
Calcium hypophosphite 2.13 g
Magnesium hypophosphite 3 g
Boric acid 3.5 g
Formulation agents q.s.
Indications:
Treatment and prevention of magnesium deficiencies. It is administered preventively in herds of flocks with a previous history of hypoenergetic syndromes and/or hypomagnesemia. Its application is recommended in situations of severe stress (transport, weaning, storms, consumption of winter pastures, shearing, start of the last third period of gestation in sheep). Treatment of metabolic dysfunctions caused by a sudden alteration of the energy and/or magnesium requirements in ruminants (grass tetany, ketosis in dairy cows, fat cow syndrome, pregnancy toxemia in sheep, hypoenergetic, syndrome in sheep).
Animal species to which it is intended:
Cattle and sheep.
Administration:
By subcutaneous or intravenous route.
Dosage:
Cattle weighing up to 500 k.l.w.: 20 ml subcutaneously; 300 to 500 ml intravenously in a slow way. Steers: 15 ml subcutaneously; 100 ml intravenously. Calves: 5 to 10 ml subcutaneoulsy; 50 ml intravenously. Sheep: 5 ml subcutaneously; 20 to 50 ml intravenously.
Presentation:
Vials containing 50, 250 or 500 ml.