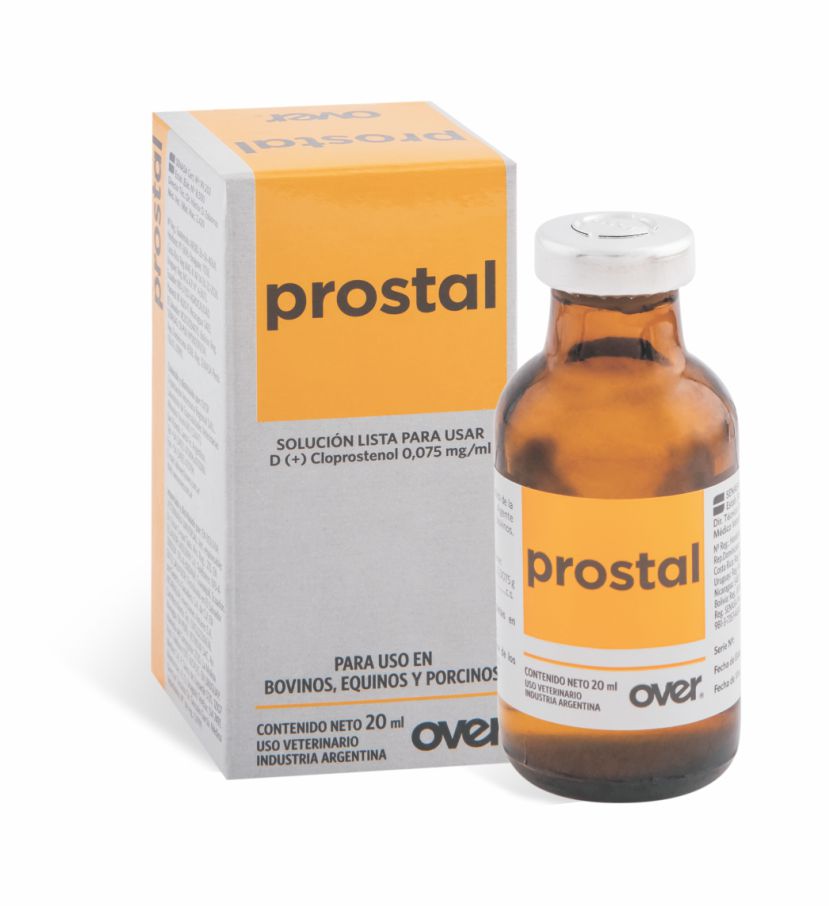 Description:
Hormonal.
Formula
Every 100 ml, it contains:
D (+) Cloprostenol 0.0075 g
Formulation agents q.s.
Indications:
Heat synchronization. Parturition or abortion induction. Treatment of functional disorders of the estrous cycle and the ovary (luteal or folicular cysts). Treatment of post-parturition uterine pathologies (pyometra, endometritis).
Animal species to which it is intended:
Cattle, horses and swine.
Administration:
By intramuscular route.
Dosage:
Cattle: 2 ml. Horses: 1 ml. Swine: 1 ml.
Presentation:
Vials containing 20 or 50 ml. Box containing 24 vials with 2 ml each.