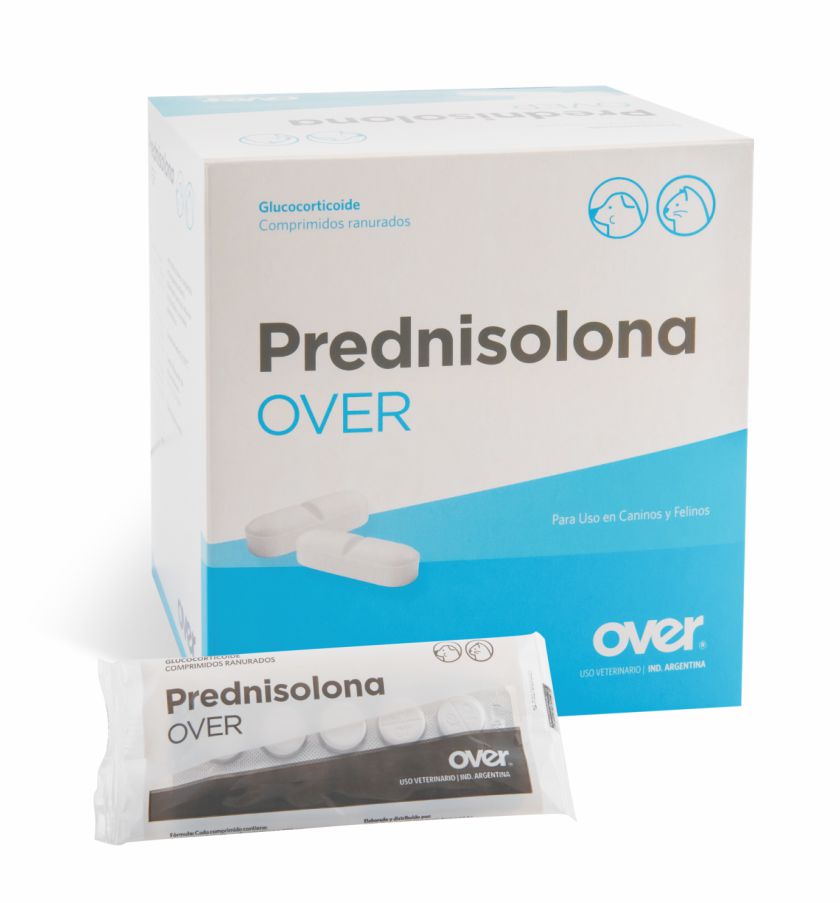 Description:
Glucocorticoid.
Formula:
Every 600 mg-tablet contains:
Prednisolone base 20 mg
Formulation agents q.s.
Indications:
Treatment of inflammatory or allergic (itch) processes where the use of glucocorticoids has beeen indicated. Autoimmune diseases. It is used as a coadjuvant to the antineoplastic therapy. Replacement therapy.
Animal species to which it is intended:
Dogs and cats.
Administration:
By oral route.
Dosage:
Inflammatory and allergic processes: 0.5 to 1 mg per k.l.w. Autoimmune diseases and as coadjuvant to antineoplastic therapies: 2.4 mg per k.l.w. Replacement therapy: 0.25 mg per k.l.w.
Presentation:
Box containing 1 blister with 10 tablets. Box containing 20 blisters with 10 tablets each.