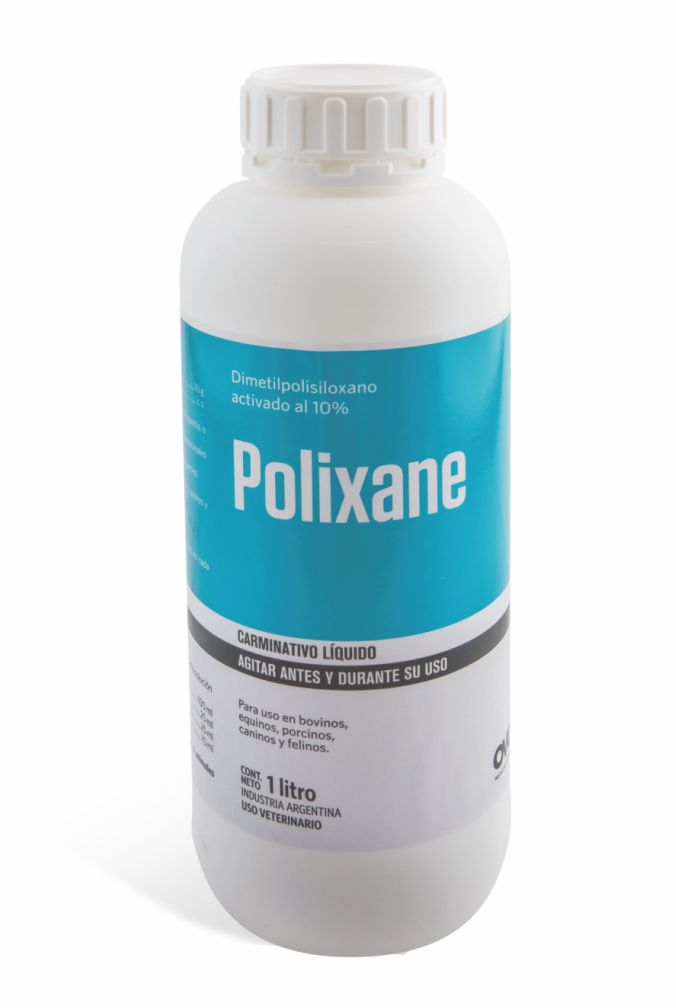 Description:
Carminative.
Formula:
Every 100 ml , it contains:
Activated dimethylpolysiloxane 10 g
Formulation agents q.s.
Indications:
Prevention and treatment of meteorism (tympanites or bloat), flatulence, aerophagia, post-surgery abdominal pains and distension, colics and fermentative diarrhea.
Animal species to which it is intended:
Cattle, horses, swine, sheep, dogs and cats.
Administration:
By oral, intraruminal or intracaecal route.
Dosage
Preventive dosage: 50 ml every 1,000 liters of the drinking water. Curative dosage: 10 ml every 100 ml of water, administered as follows: 100 ml (adult cattle and horses), 25 ml (colts, calves, sheep and swine), 10 ml (dogs and cats).
Presentation:
Bottle containing 1 liter. Jerry can containing 5 liters.