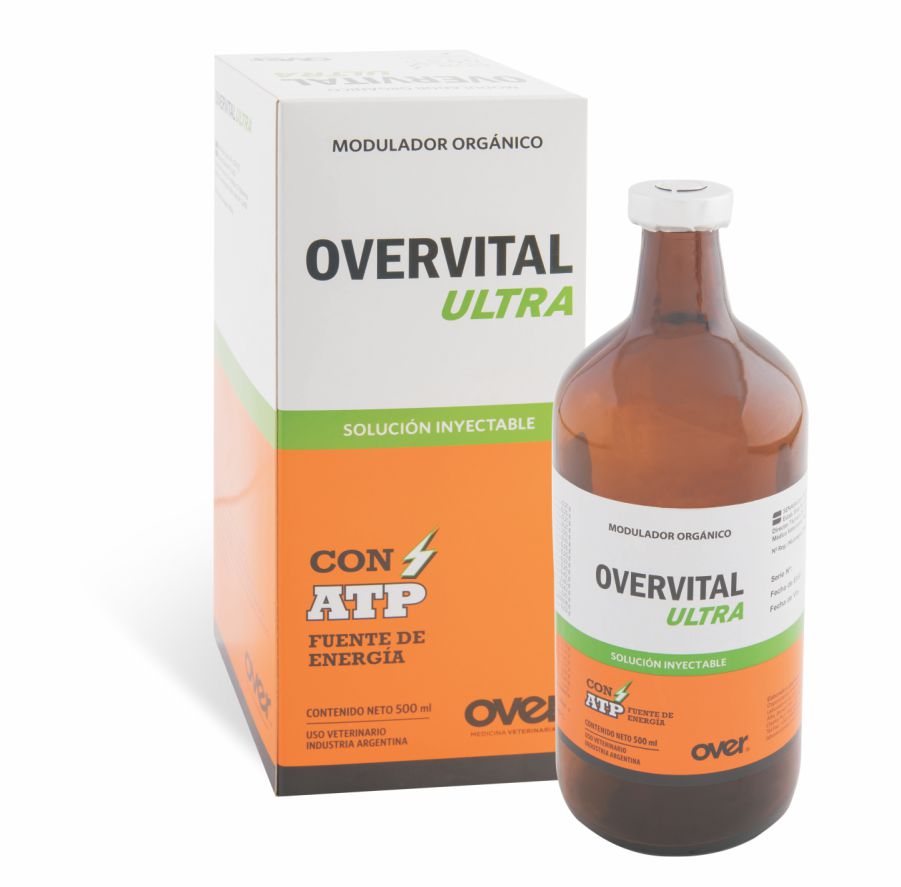 FOR EXPORT ONLY
Description:
Organic modulator.
Formula:
Every 100 ml, it contains:
Methionine 0.21 g
Arginine 0.2 g
Histidine HCI 0.21 g
Leucine 0.21 g
Lysine HCI 1 g
Threonine 0.1 g
Tryptophan 0.05 g
Valine 0.2 g
Phenylalanine 0.23 g
Isoleucine 0.2 g
Glycine 0.42 g
ATP 0.6 g
Sodium chloride 0.042 g
Sodium glycerophosphate 0.1 g
Calcium gluconate 0.0038 g
Cobalt gluconate 0.02 g
Manganese gluconate 0.32 g
Sodium glutamate 0.42 g
Magnesium gluconate 0.41 g
Zinc gluconate 0.17 g
Sodium selenite 0.05 g
Potassium iodide 0.2 g
Formulation agents q.s.
Indications:
Metabolism regulator, growth promoter, organic stimulant against deficiencies caused by the lack of amino acids, vitamins and trace elements. Auxiliary supplement to counteract nutritional deficiencies. Coadjuvant in the treatment of deficiencies caused by parasitic infections.
Animal species to which it is intended:
Cattle, sheep and goats.
Administration:
By subcutaneous route.
Dosage:
Adult cattle: 10 ml per animal. Calves, goats and sheep: 5 ml per animal.
Presentation:
Vials containing 50, 100, 250 o 500 ml.