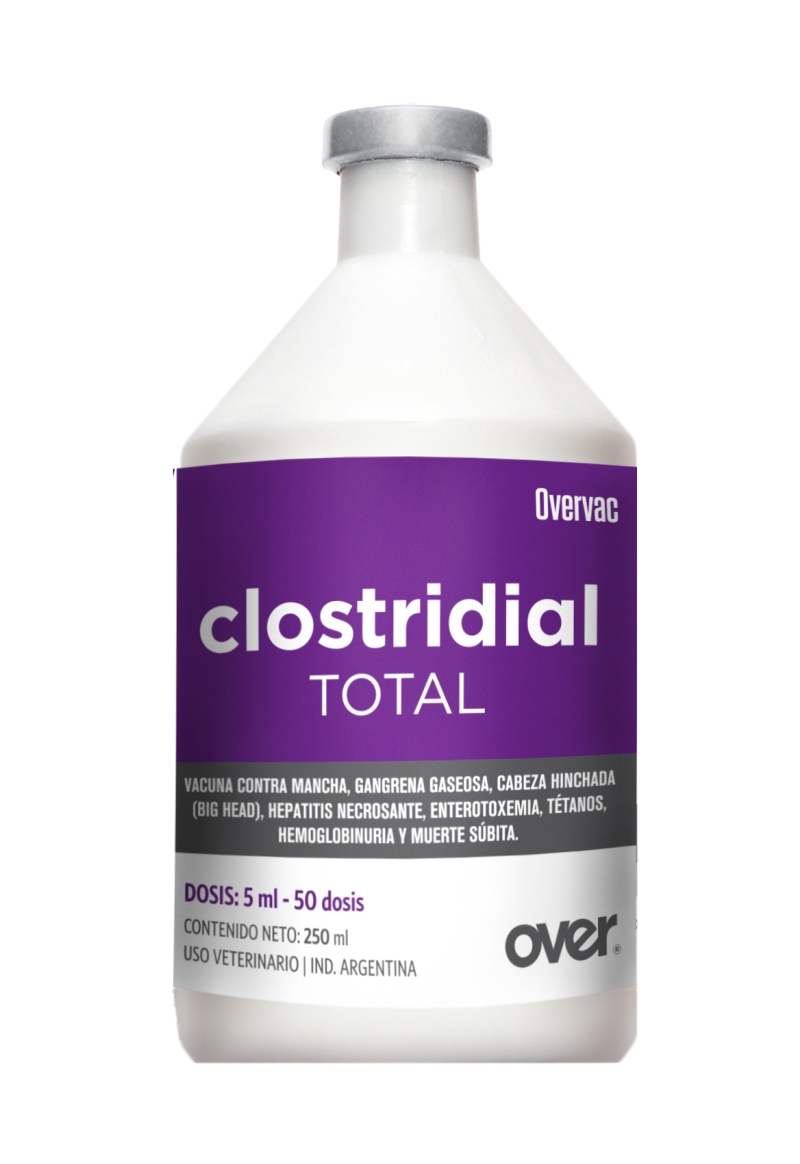 Overvac Clostridial TOTAL
Description:
Anticlostridial vaccine.
Formula:
Complete cultures (bacterin + toxoid) of: Clostridium chauvoei, Clostridium septicum, Clostridium novyi A and B, Clostridium perfringens A, C and D, Clostridium haemolyticum (novyi D), Clostridium sordellii and tetanus toxoid. Aluminium hydroxide gel is used as an adjuvant.
Indications:
Vaccine against symptomatic carbuncle, gas gangrene, big head, necrotizing hepatitis, enterotoxemia, tetanus, hemoglobinuria and sudden death.
Animal species to which it is intended:
Cattle and sheep.
Administration:
By subcutaneous route.
Dosage:
Cattle0: 5 ml. Sheep: 2 ml. 
Presentation:
Vials containing 100 or 250 ml.