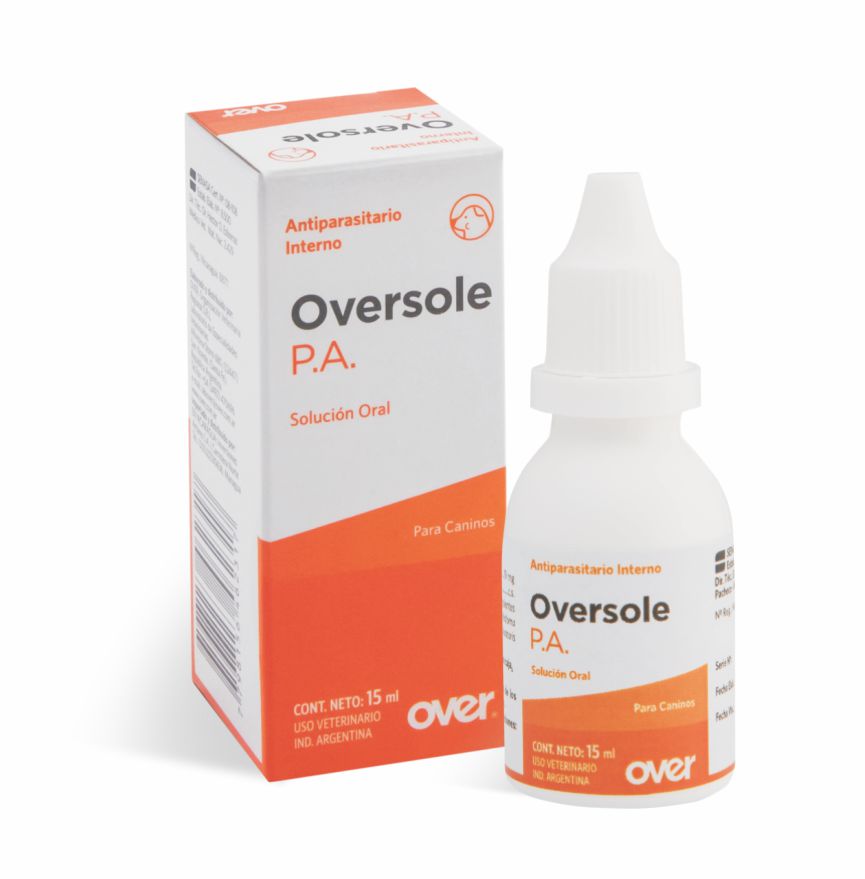 Description:
Internal antiparasitic.
Formula:
Every 100 ml, it contains:
Levamisole hydrochloride 1.9 g
Formulation agents q.s.
Indications:
Treatment and control of Ancylostoma caninum, Toxocara canis and Toxascaris leonina.
Animal species to which it is intended:
Dogs.
Administration:
By oral route, pure or diluted in water.
Dosage:
10 drops per k.l.w. per day.
Presentation:
Dropper vial containing 15 ml.