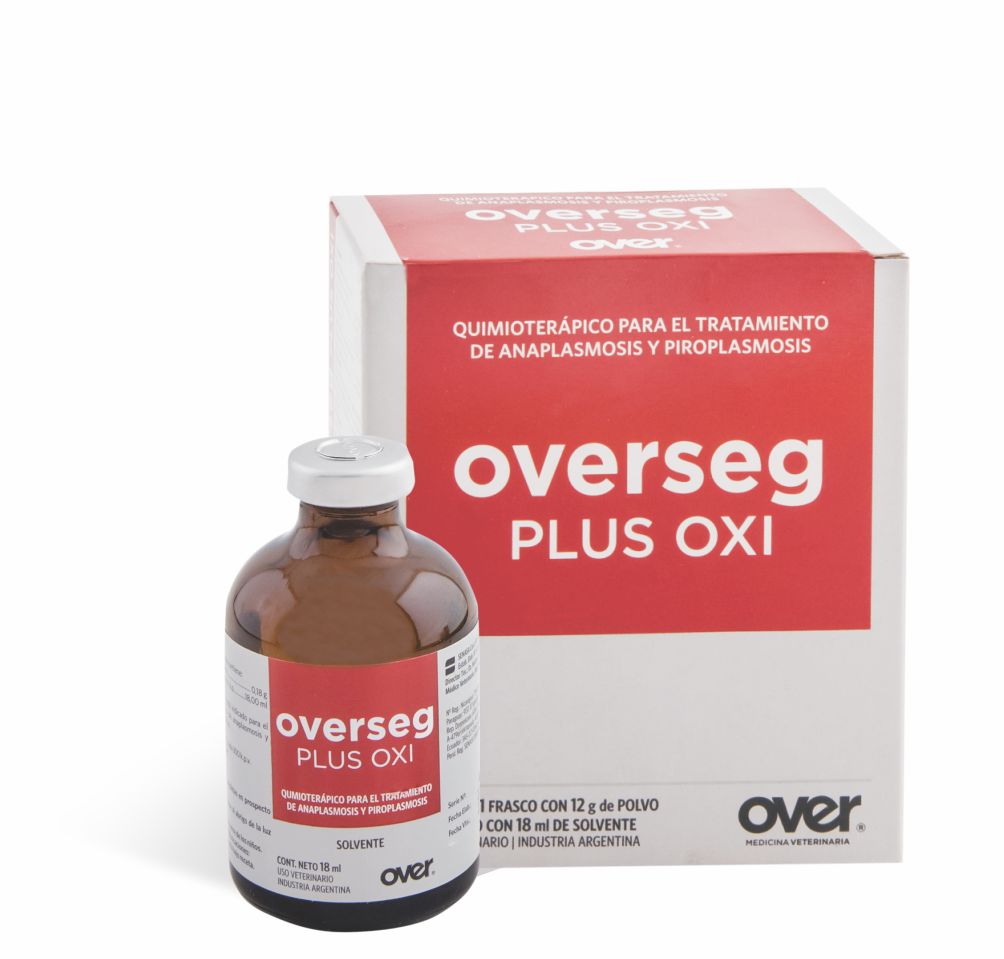 Description:
Chemotherapeutic.
Formula
Every vial with 12 g of powder contains:
Diminazene diaceturate 1 g
Oxytetracycline hydrochloride 3.41 g
Dipyrone 7.5 g
Vitamin B12 0.001 g
Every vial with solvent contains:
Lidocaine hydrochloride 0.18 g
Formulation agents q.s.
indications:
Treatment of anaplasmosis and piroplasmosis. It stops the destruction of red blood cells and eliminates discomforts in the affected animal.
Animal species to which it is intended:
Cattle.
Administration:
By intramuscular route.
Dosage:
25 ml every 300 k.l.w.
Presentation:
Boxes containing1 vial with soluble powder and 1 vial with solvent.