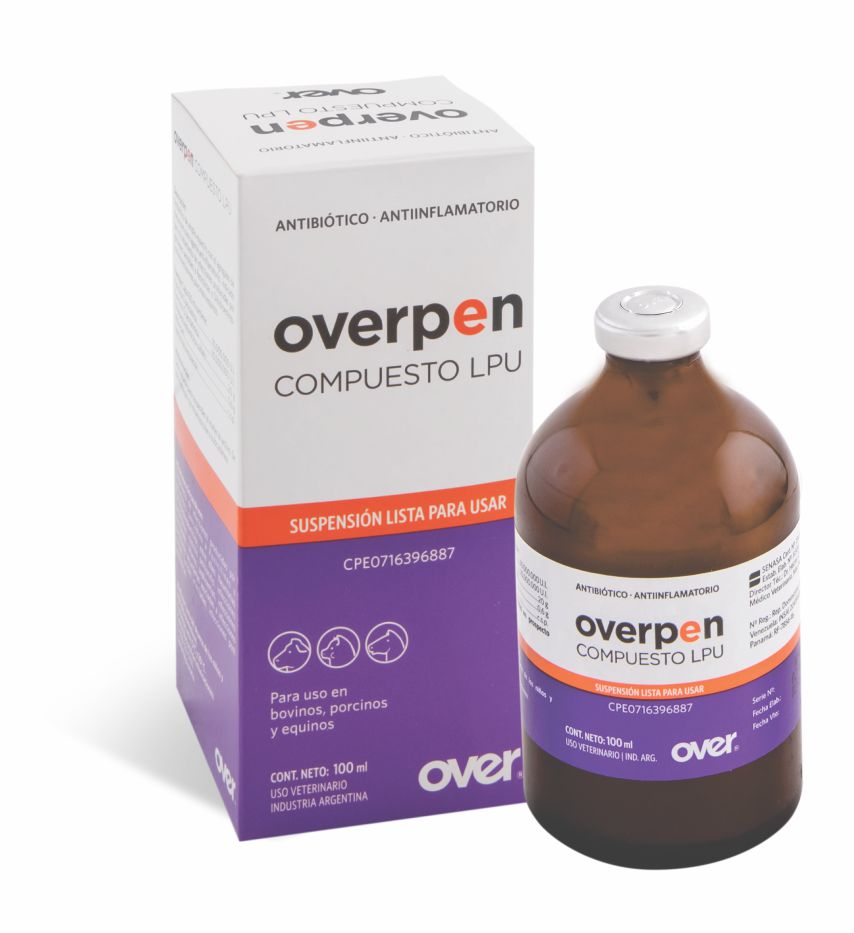 Antibiotic. Anti-inflammatory.
Description:
Antibiotic. Anti-inflammatory.
Formula:
Every 100 ml, it contains:
Penicillin G procaine 10,000,000 IU
Penicillin G benzathine 10,000,000 IU
Dihydrostreptomycin sulfate 20 g
Meloxicam 0.6 g
Formulation agents q.s.
Indications:
Treatment of bacterial pneumonia, metritis, peritonitis, puerperal infections, tetanus, septicemia, secondary bacterial infections associated with viral infections, infected wounds and postoperative infections.
Animal species to which it is intended:
Cattle, sport horses and swine.
Administration:
By intramuscular or subcutaneous route.
Dosage:
1 ml every 10 k.l.w.
Presentation:
Vials containing 25, 50, 100 or 250 ml.