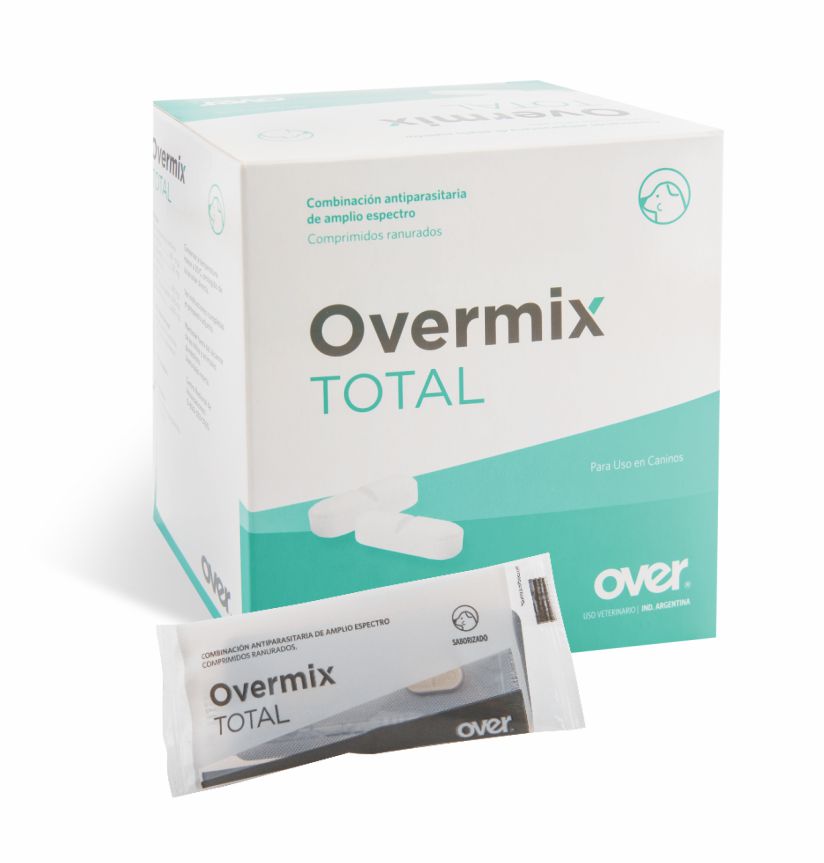 Description:
Internal antiparasitic.
Formula:
Each 1600 mg-tablet contains:
Ivermectin 60 mcg
Praziquantel 50 mg
Pyrantel embonate 143 mg
Oxantel embonate 543 mg
Formulation agents q.s.
Indications:
Treatment and control of nematodes and cestodes. Prevention of the heartworm disease. Microfilaricide.
Animal species to which it is intended:
Dogs.
Administration:
By oral route.
Dosage:
1 tablet every 10 k.l.w.
Presentation:
Box containing a blister with 2 or 4 palatable tablets. Box containing 20 blisters with 2 tablets each.