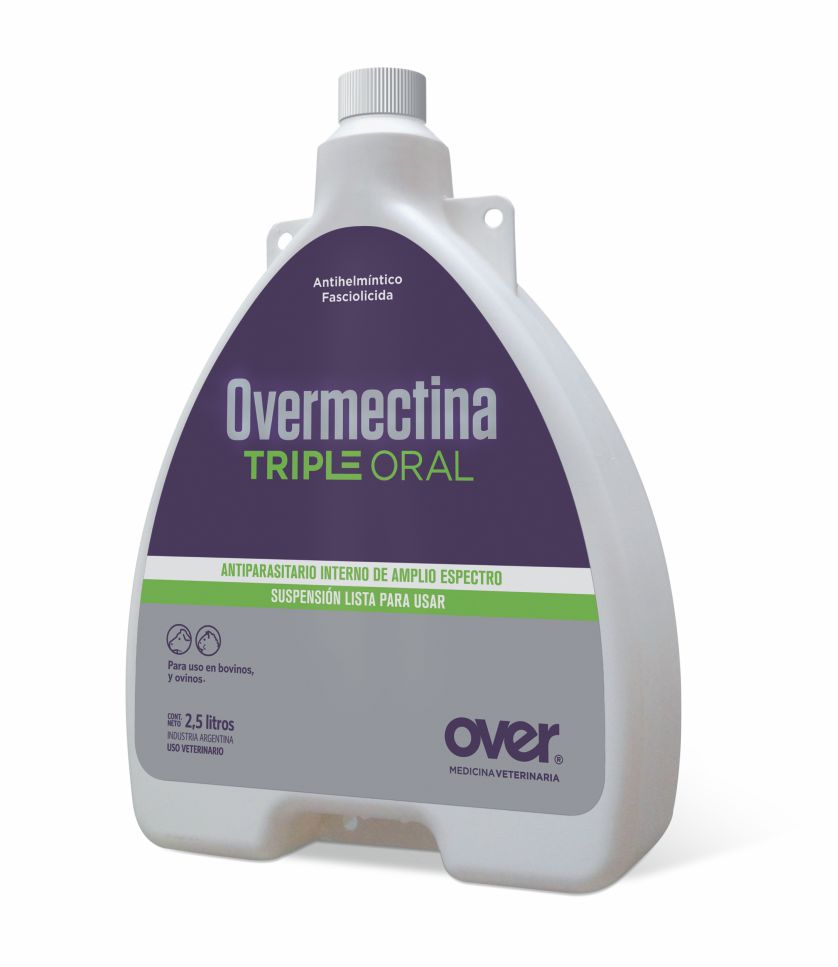 Description:
Internal antiparasitic.
Formula:
Every 100 ml, it contains:
Levamisole hydrochloride 8 g
Triclabendazole 12 g
Ivermectin 0.2 g
Formulation agents q.s.
Indications:
Treatment of parasitosis caused by gastrointestinal and lung worms. Control of infestations caused by adult and immature stages of Fasciola hepatica and Fasciola gigantica.
Animal species to which it is intended:
Cattle and swine.
Administration:
By oral route.
Dosage:
1 ml every 10 k.l.w.
Presentation:
Jerry can (backpack type) containing 2.5 liters.