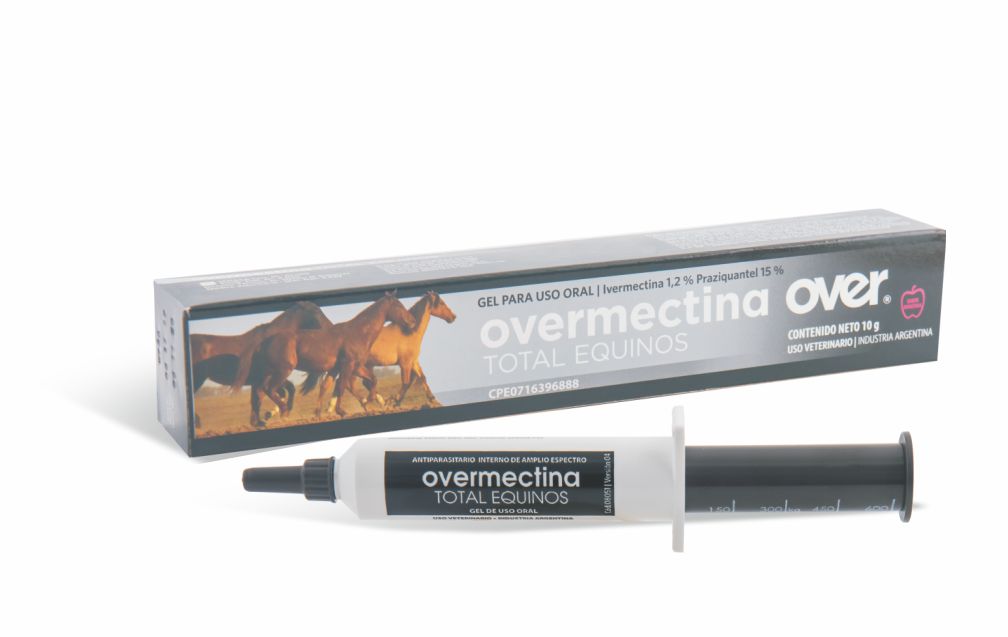 Description:
Internal antiparasitic.
Formula:
Every 100 g, it contains:
Ivermectin 1.2 g
Praziquantel 15 g
Formulation agents q.s.
Indications:
Treatment of gastrointestinal parasitosis and control of skin lesions caused by larvae of Habronema spp. and Draschia spp., and by cutaneous microfilariae of Onchocerca spp.
Administration:
By oral route.
Dosage:
1 g every 60 k.l.w.
Presentation:
10 g-syringe.