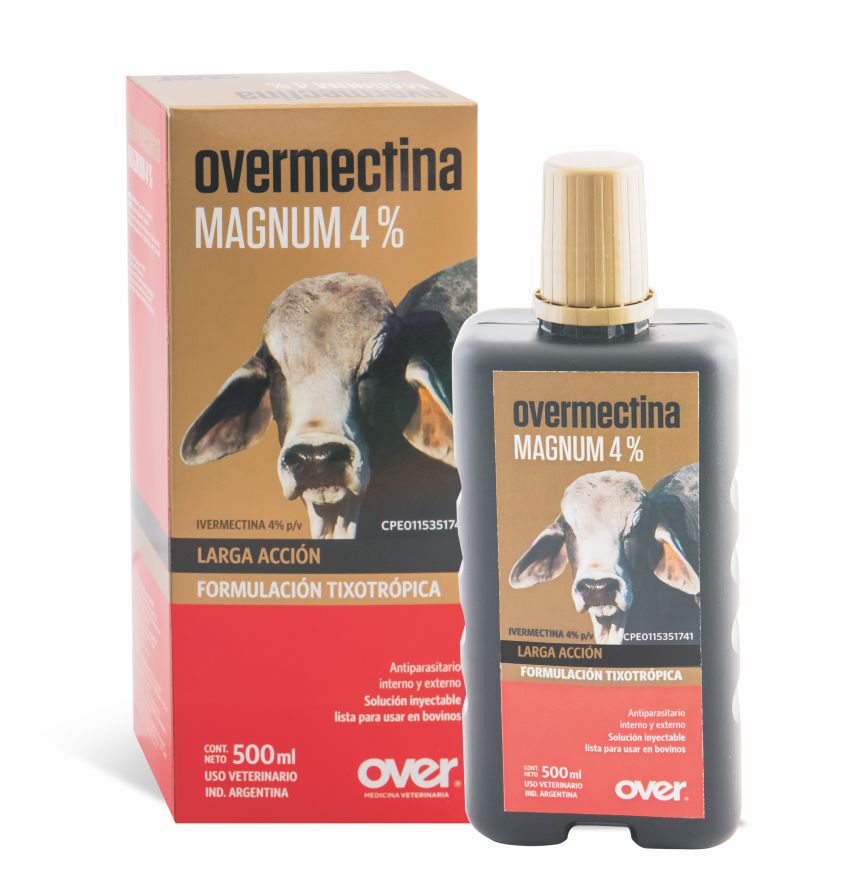 FOR EXPORT ONLY Description: Internal and external antiparasitic. Formula: Every 100 ml, it contains: Ivermectin 4 g Formulation agents q.s. Indications: Treatment and control of gastrointestinal and lung parasites, sucking lice, mange mites, and cutaneous myiasis. Animal species which it is intended: Cattle. Administration: By subcutaneous route, on the loose skin in front of the […]
FOR EXPORT ONLY
Description:
Internal and external antiparasitic.
Formula:
Every 100 ml, it contains:
Ivermectin 4 g
Formulation agents q.s.
Indications:
Treatment and control of gastrointestinal and lung parasites, sucking lice, mange mites, and cutaneous myiasis.
Animal species which it is intended:
Cattle.
Administration:
By subcutaneous route, on the loose skin in front of the shoulder blade or behind it.
Dosage:
1 ml every 50 k.l.w.
Presentation:
Vials containing 50, 200 or 500 ml.