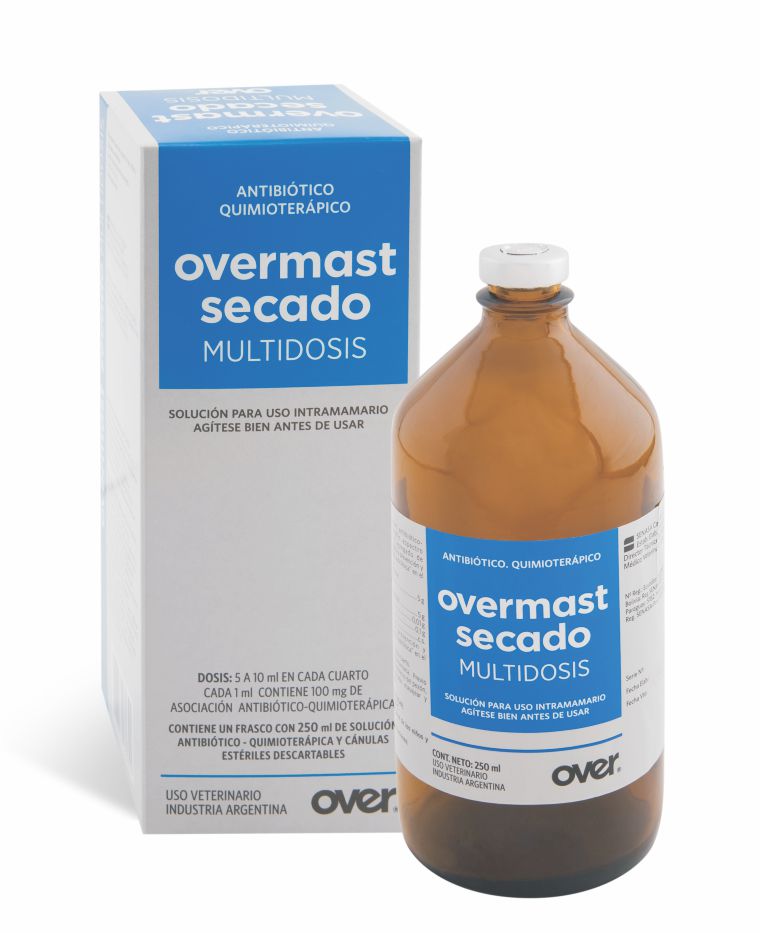 Antibiotic. Chemotherapeutic.
Description:
Antibiotic. Chemotherapeutic.
Formula:
Every 100 ml, it contains:
Tylosin tartrat 5 g
Sulfamethazine sodium 5 g
Dexamethasone acetate 0.01 g
Alpha-chymotrypsin 0.1 g
Formulation agents q.s.
Indications:
Prevention and treatment of subclinical mastitis at the time of drying.
Animal species to which it is intended:
Cattle.
Administration:
By intramammary route.
Dosage
5 to 10 ml per quarter.
Presentation:
Vials containing 250 ml.