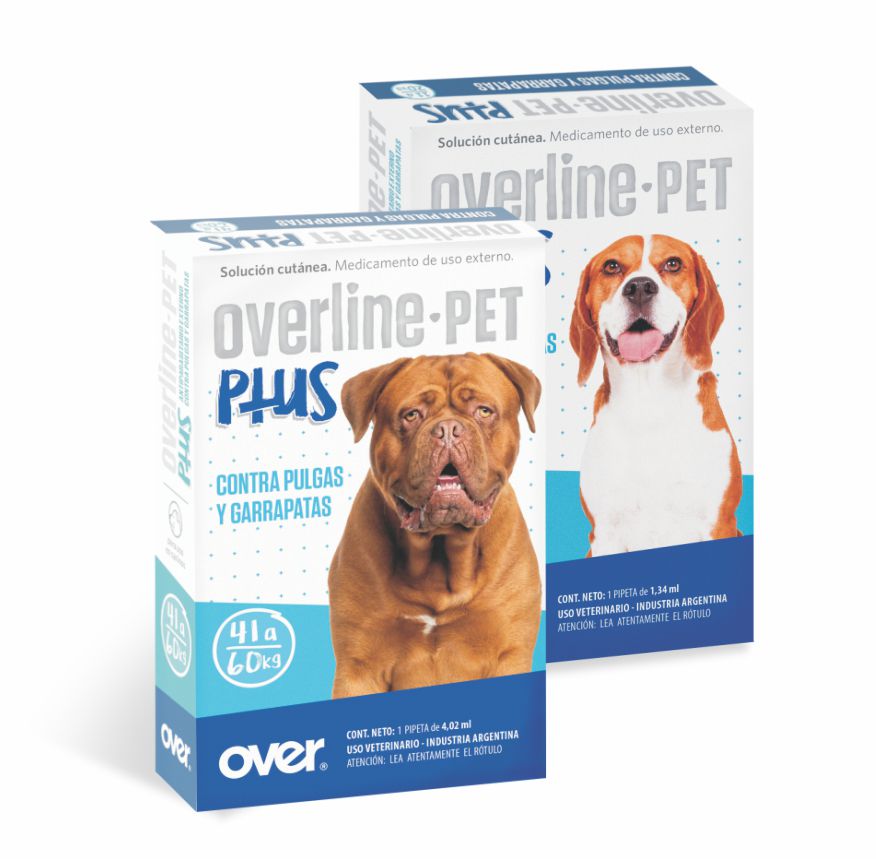 Description:
External antiparasitic.
Formula:
Every 100 ml, it contains:
Fipronil 10 g
Metropene 9 g
Formulation agents q.s.
Indications:
Treatment and control of infestations caused by fleas and ticks in dogs. It is indicated to complement the treatment of the Flea Allergy Dermatitis (F.A.D.).
Animal species to which it is intended:
Dogs.
Administration:
Spot on.
Dosage:
1 pipette every 45 days. In cases of high parasitic loads, it is recommended to repeat the treatment every 30 days. In cases of Flea Allergy Dermatitis (F.AD.), apply the product every 30 days.
Presentation:
Pipettes containing 0.67, 1.34, 2.68 or 4.02 ml.