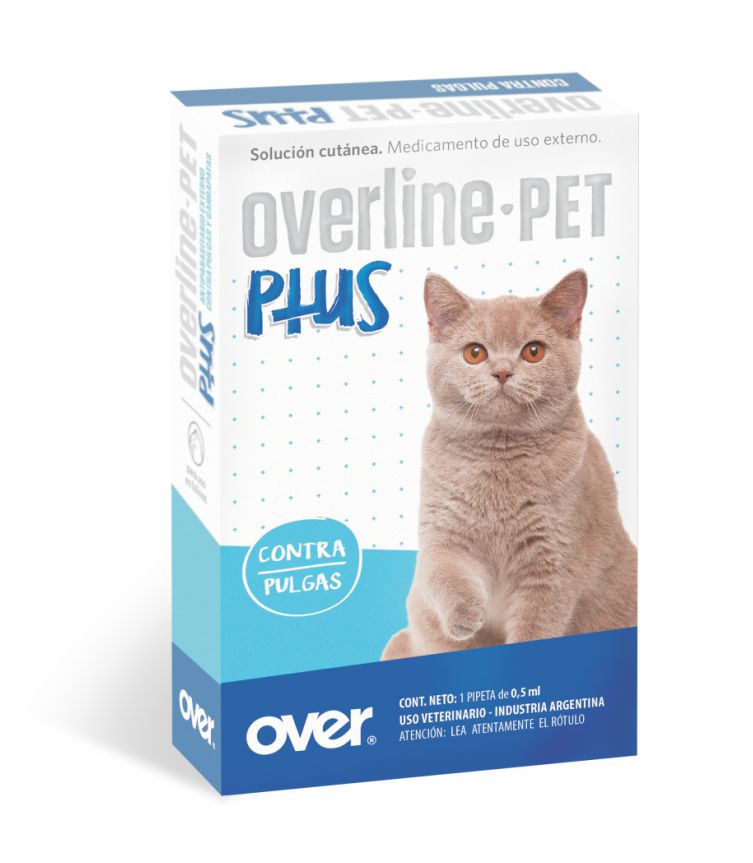 Description:
External antiparasitic.
Formula:
Every 100 ml, it contains:
Fipronil 10 g
Metropene 12 g
Formulation agents q.s.
Indications:
Treatment and control of infestations caused by fleas in cats. It is indicated to complement the treatment of the Flea Allergy Dermatitis (F.A.D.).
Animal species to which it is intended:
Cats.
Administration:
Spot on.
Dosage:
1 pipette per animal. The product efficacy period is around 5 to 6-week long, depending on the animal's parasitic load. In cases of Flea Allergy Dermatitis (F.A.D.), apply the product every 30 days.
Presentation:
Pipettes containing 0.50 ml.