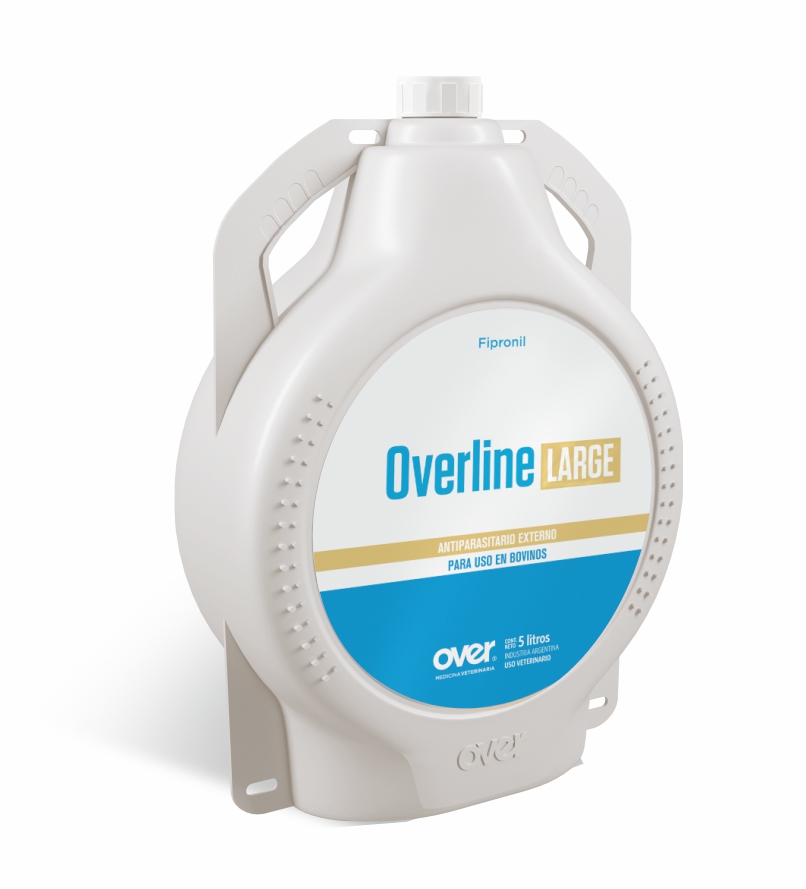 FOR EXPORT ONLY
Description:
External antiparasitic.
Formula:
Every 100 ml, it contains:
Fipronil 1 g
Formulation agents q.s.
Indications:
Treatment and control of horn flies (Haematobia irritans), ticks (Rhipicephalus microplus), human botflies (Dermatobia hominis), sucking and chewing lice, and screwworms.
Animal species to which it is intended:
Cattle.
Administration:
Pour on.
Dosage:
1 ml every 10 k.l.w.
Presentation:
Jerry cans containing 1 or 5 liters.