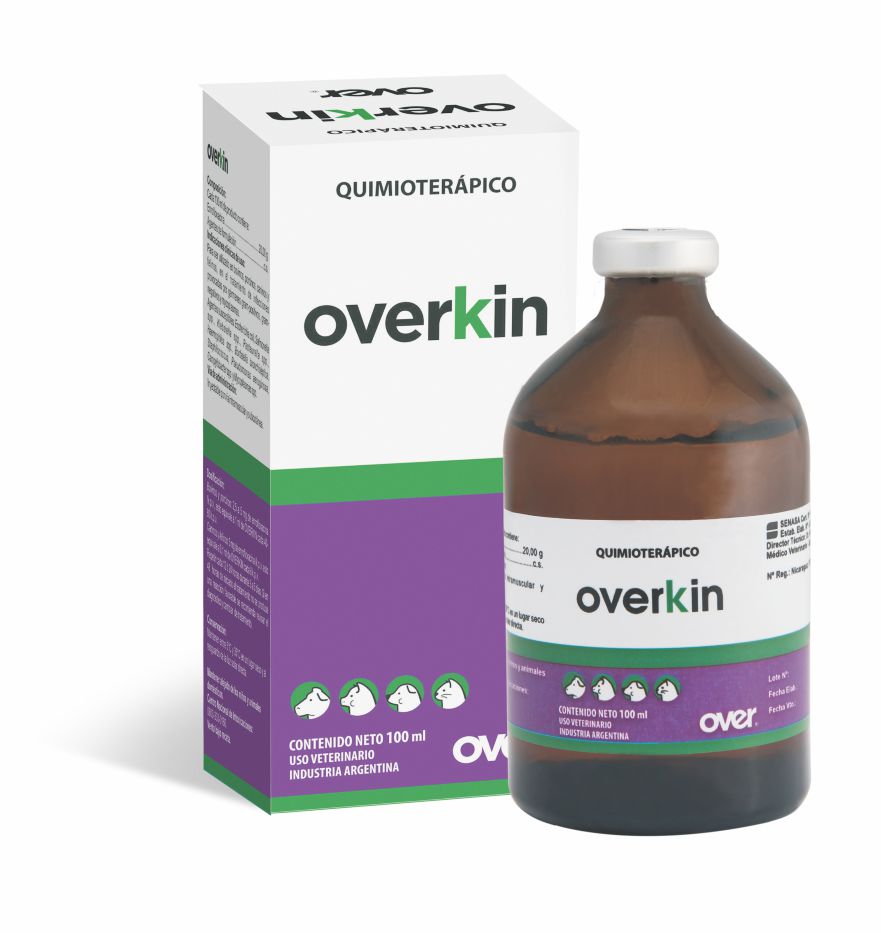 FOR EXPORT ONLY Description: Chemotherapeutic. Formula: Every 100 ml, it contains: Enrofloxacin 20 g Formulation agents q.s. Indications: Treatment of infections caused by gram positive, gram negative and mycoplasma germs. Animal species to which it is intended: Cattle, swine, dogs and cats. Administration: By intramuscular or subcutaneous route. Dosage: Cattle and swine: 1 ml every […]
FOR EXPORT ONLY
Description:
Chemotherapeutic.
Formula:
Every 100 ml, it contains:
Enrofloxacin 20 g
Formulation agents q.s.
Indications:
Treatment of infections caused by gram positive, gram negative and mycoplasma germs.
Animal species to which it is intended:
Cattle, swine, dogs and cats.
Administration:
By intramuscular or subcutaneous route.
Dosage:
Cattle and swine: 1 ml every 40 to 80 k.l.w. Dogs and cats: 0.1 ml every  8 k.l.w.
Presentation:
Vials containing 50, 100 or 250 ml.