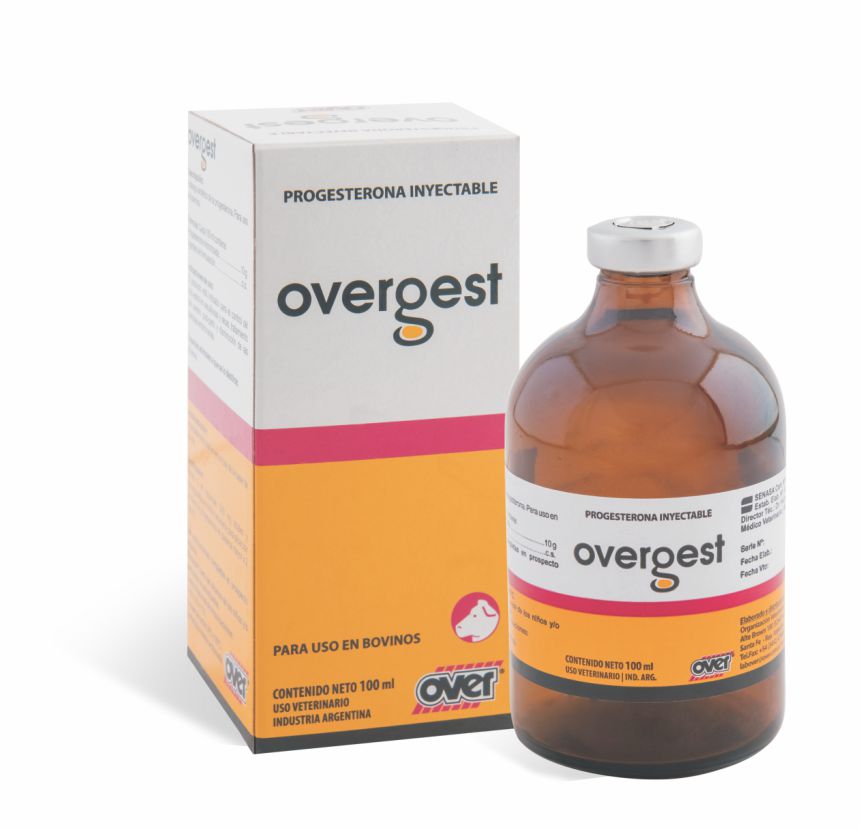 Description:
Hormonal.
Formula:
Every 100 ml, it contains:
Micronized progesterone 10 g
Formulation agents q.s.
Indications:
Control of the estrous cycle in heifers and cows. Treatment of post-parturition anestrus and reduction of embryonic losses.
Animal species to which it is intended:
Cattle.
Administration:
By subcutaneous route.
Dosage:
5 ml per animal.
Presentation:
Vials containing 50 or 100 ml.