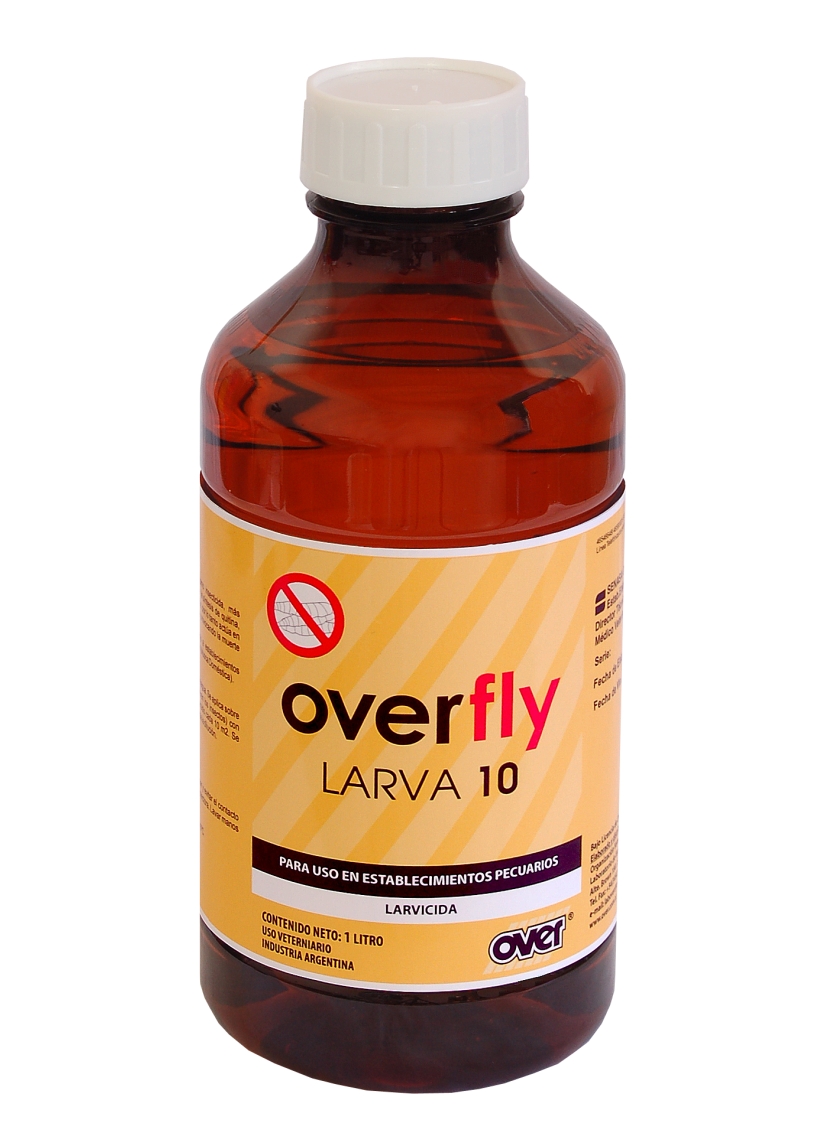 Description:
Larvicide.
Formula:
Every 100 ml, it contains:
Triflumuron 10 g
Formulation agents q.s.
Indications:
Control of the common fly (Musca domestica) larvae.
Animal species to which it is intended:
To be used in livestock farms.
Administration:
External use.
Dosage:
Apply 50 ml per each liter of water. It must be administered over the surface to be treated with the aid of sprayers at a rate of 1 liter of preparation per each 10 m2.
Presentation:
Vials containing 50, 100 or 500 ml. Jerry cans containing 1 or 5 liters.