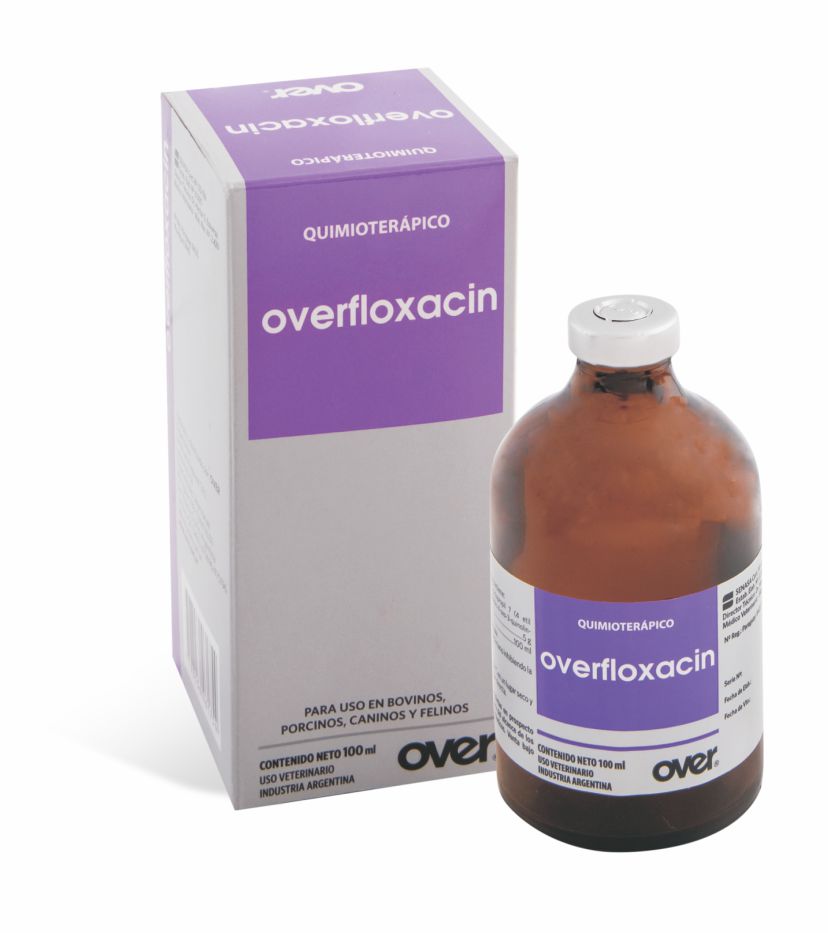 Description:
Chemotherapeutic.
Formula
Every 100 ml, it contains:
Enrofloxacin 5 g
Formulation agents q.s.
Indications:
Cattle:  Colibacilosis, pasteurellosis, salmonellosis, staphylococcosis, mycoplamosis and bacterial diseases secondary to viral processes. Swine: Diarrhea, colibacillosis, salmonellosis, mycoplasmosis and bronchopneumonia. Dogs and cats: Treatment of infections affecting the digestive, respiratory and genito-urinary organs and the external auditory ducts; primary and secondary dermal diseases.
Animal species to which it is intended:
Cattle, swine, dogs and cats.
Administration:
By intramuscular or subcutaneous route.
Dosage:
Cattle and swine: 0.5 to 1 ml every 10 k.l.w per day, during 5 days. Cats and dogs: 1 ml every 10 k.l.w per day, during 5 days.
Presentation:
Vials containing 100 or 250 ml.