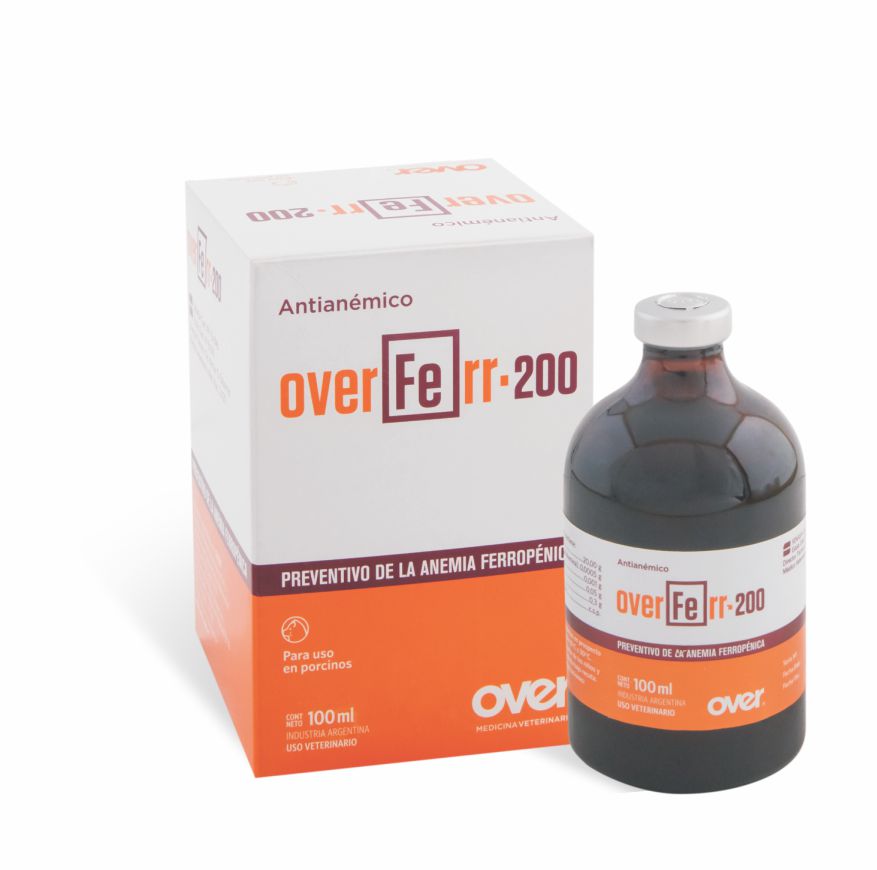 Description:
Antianemic.
Formula:
Every 100 ml, it contains:
Iron dextran 20 g
Vitamin B12 0.0005 g
Cobalt chloride 0.001 g
Zinc sulfate 0.05 g
Sodium cacodylate 0.3 g
Formulation agents q.s.
Indications:
Prevention of iron deficiency anemia.
Animal species to which it is intended:
Swine.
Administration:
By intramuscular route.
Dosage:
A the 3rd day from birth: 1 ml per animal. Between 7 and 21 days of life: 1 ml every 10 k.l.w.
Presentation:
Vial containing 100 ml.