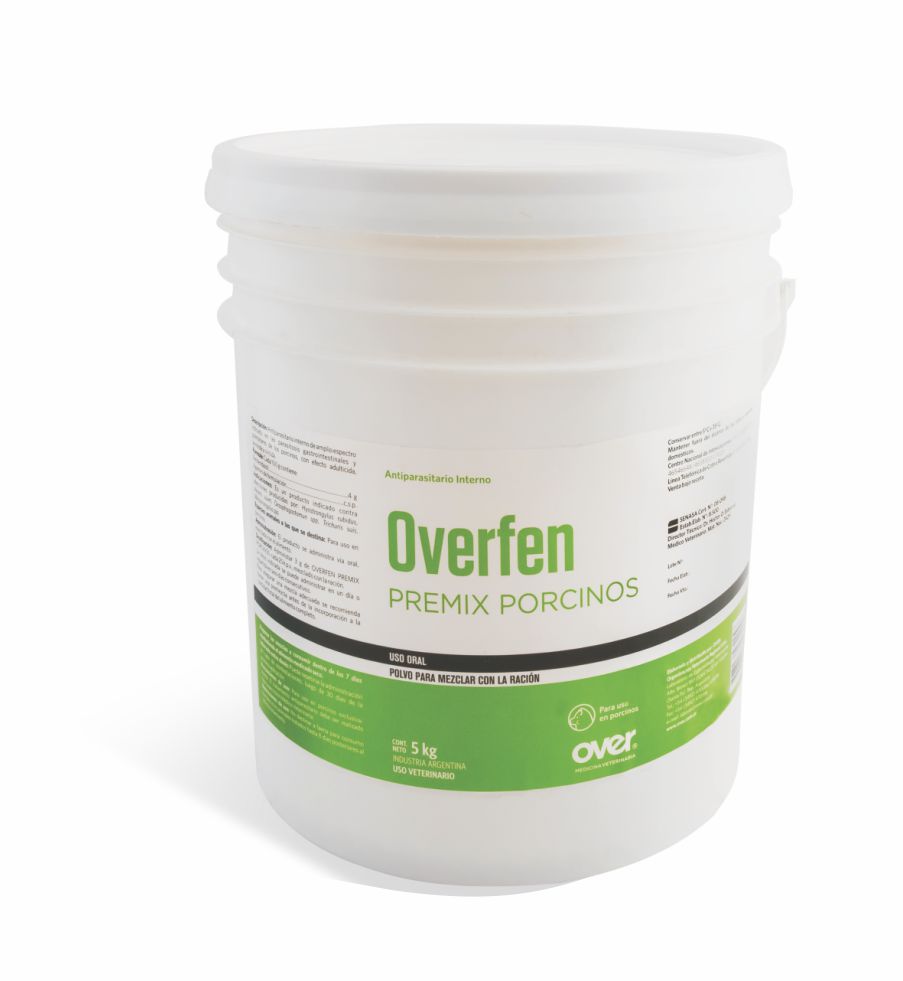 Description:
Internal antiparasitic.
Formula:
Every 100 g, it contains:
Fenbendazole 4 g
Formulation agents q.s.
Indications:
Treatment and control of gastrointestinal and lung parasitosis with adulticidal, larvicidal and ovicidal effects.
Animal species to which it is intended:
Swine.
Administration:
By oral route.
Dosage:
3 g every 25 k.l.w., mixed with food ration.
Presentation:
Pot containing 1 kg. Bucket containing 5 kg.