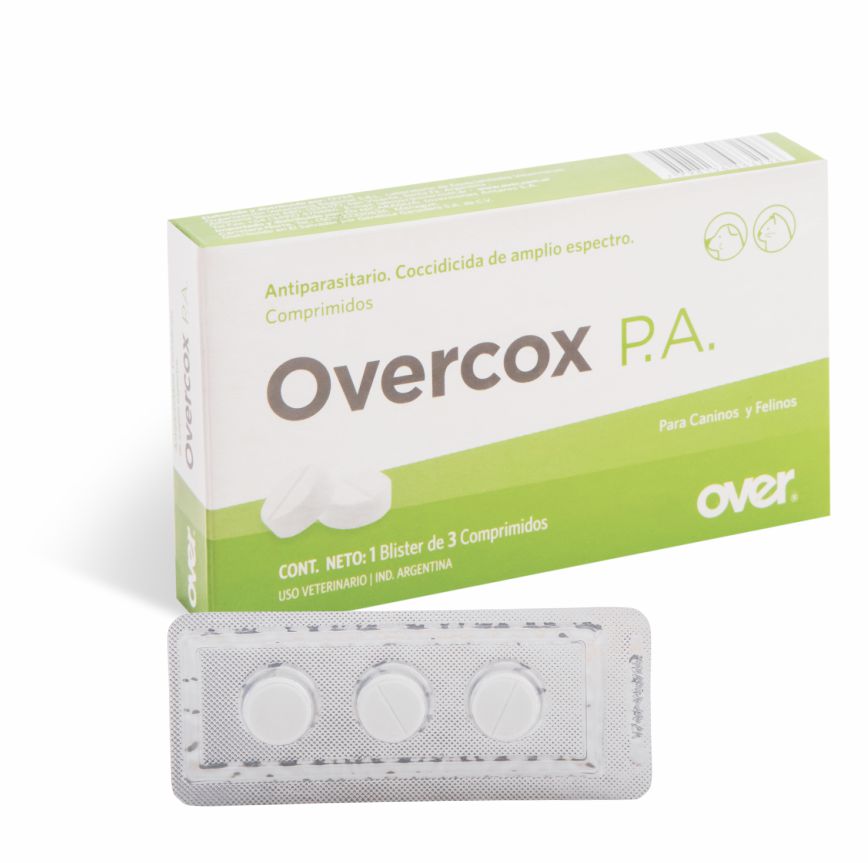 Description:
Internal antiparasitic.
Formula:
Each 750 mg-tablet contains:
Toltrazuril 200 mg
Formulation agents q.s.
Indications:
Treatment and control of coccidiosis.
Especie a las que se destina:
Dogs and cats.
Administration:
By oral route.
Dosage:
¼ tablet every 2.5 k.l.w.; ½ tablet every 5 k.l.w.; 1 tablet every 10 k.l.w.
Presentation:
Box containing 1 blister with 3 tablets.