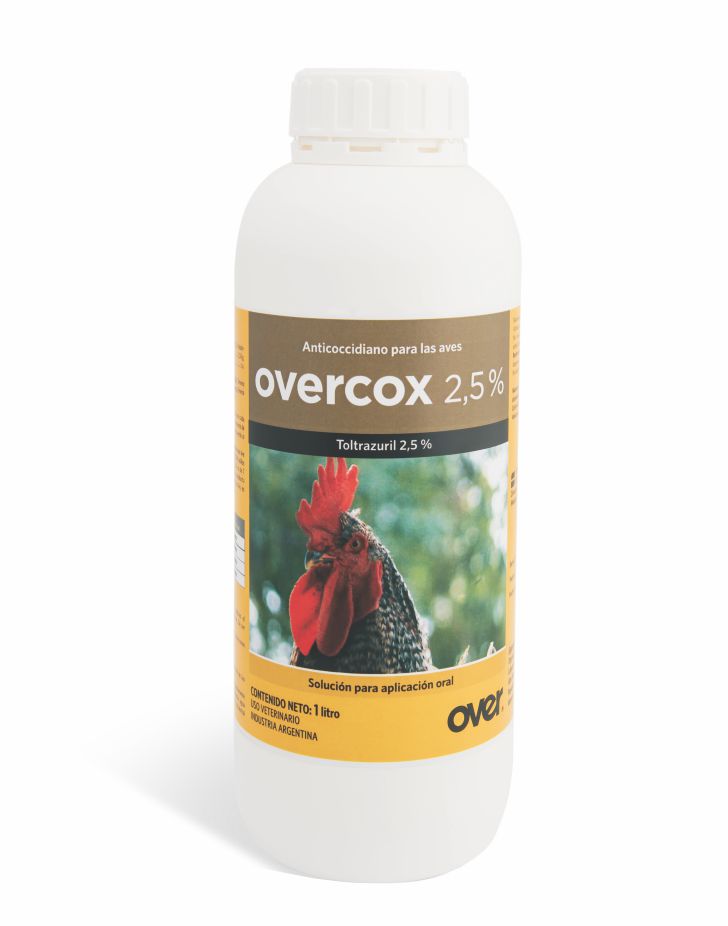 Description:
Internal antiparasitic.
Formula:
Every 100 ml, it contains:
Toltrazuril 2.5 g
Formulation agents q.s.
Indications:
Treatment and control of coccidiosis.
Animal species to which it is intended:
Chickens, turkeys and gooses.
Administration:
By oral route.
Dosage:
1 liter every 1000 liters of water.
Presentation:
Vials containing 100, 250, 500 ml. Bottle containing 1 liters. Jerry can containing 5 liters.