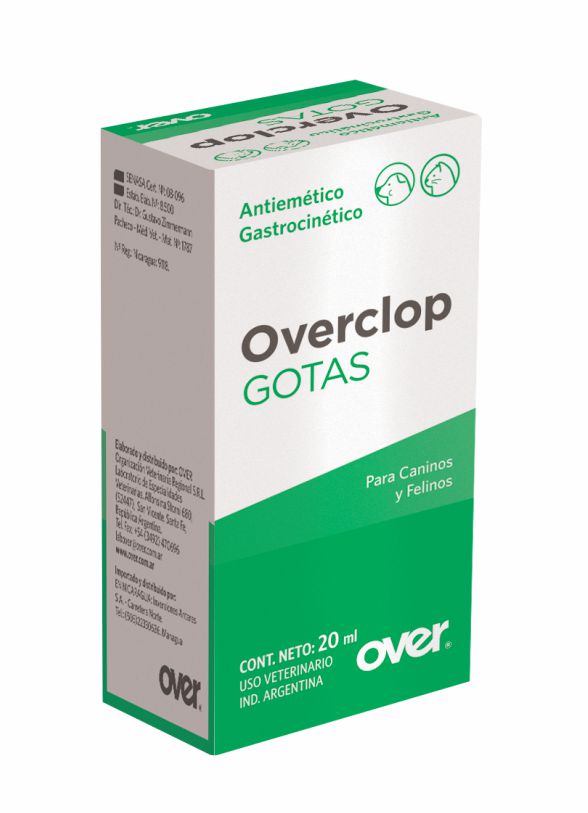 Antiemetic. Gastrokinetic.
Description:
Antiemetic. Gastrokinetic.
Formula:
Every 100 ml, it contains:
Metoclopramide hydrochloride 0.5 g
Formulation agents q.s.
Indications:
Treatment and control of vomits produced by miscellaneous causes, nauseas, gastric emptying, reflux esophagitis. Preparation for radiological studies of the digestive tract.
Animal species to which it is intended:
Dogs and cats.
Administration:
By oral route.
Dosage:
1 ml every 10 k.l.w.
Presentation:
Dropper vial containing 20 ml.