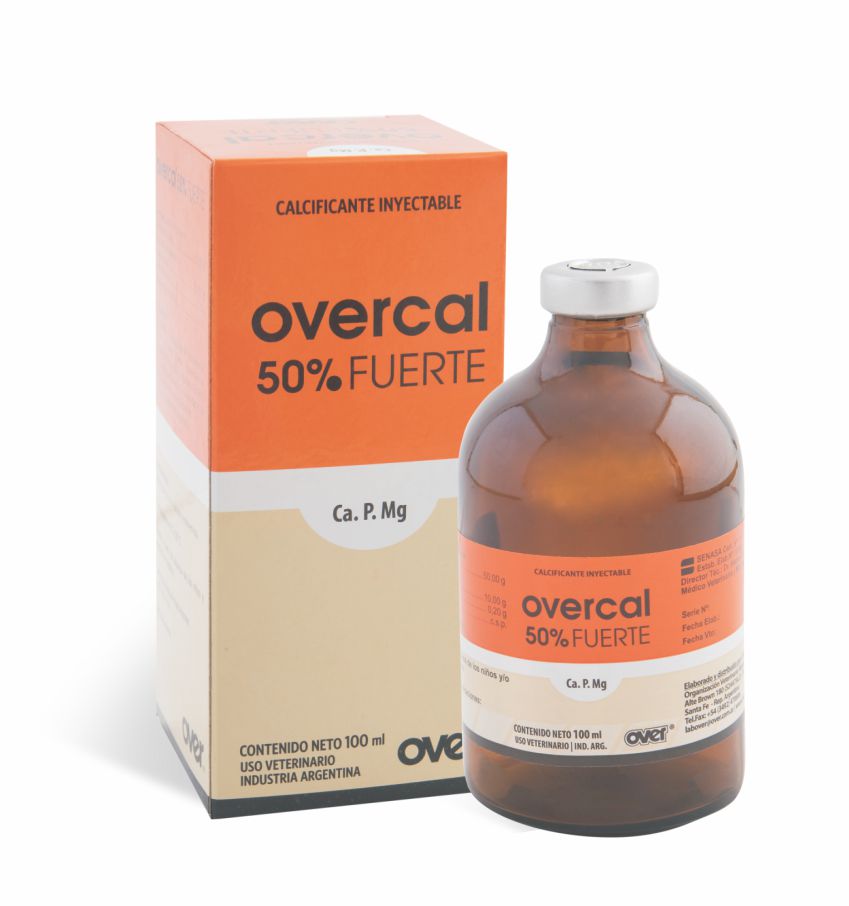 Description:
Calcifying agent.
Formula:
Every 100 ml, it contains:
Calcium gluconate 50 g
Magnesium hypophosphite hexahydrate 10 g
Formulation agents q.s.
Indications:
Treatment of hypocalcemia, hypomagnesemia, acetonemia, puerperal paresis, tetany, osteomalasia, eclampsia, calving fever, rickets, transport fever, intoxications and states requiring an increase of calcium (growth, pregnancy, lactation).
Animal species to which it is intended:
Cattle, horses, sheep, swine and dogs.
Administration:
By intravenous, intramuscular or subcutaneous route.
Dosage:
Suggested dose: Horses and adult cattle: 100 ml. Calves and foals: 50 ml. Sheep and swine: 20 ml. Dogs: 5 to 10 ml.
Presentation:
Vials containing 100 ml.