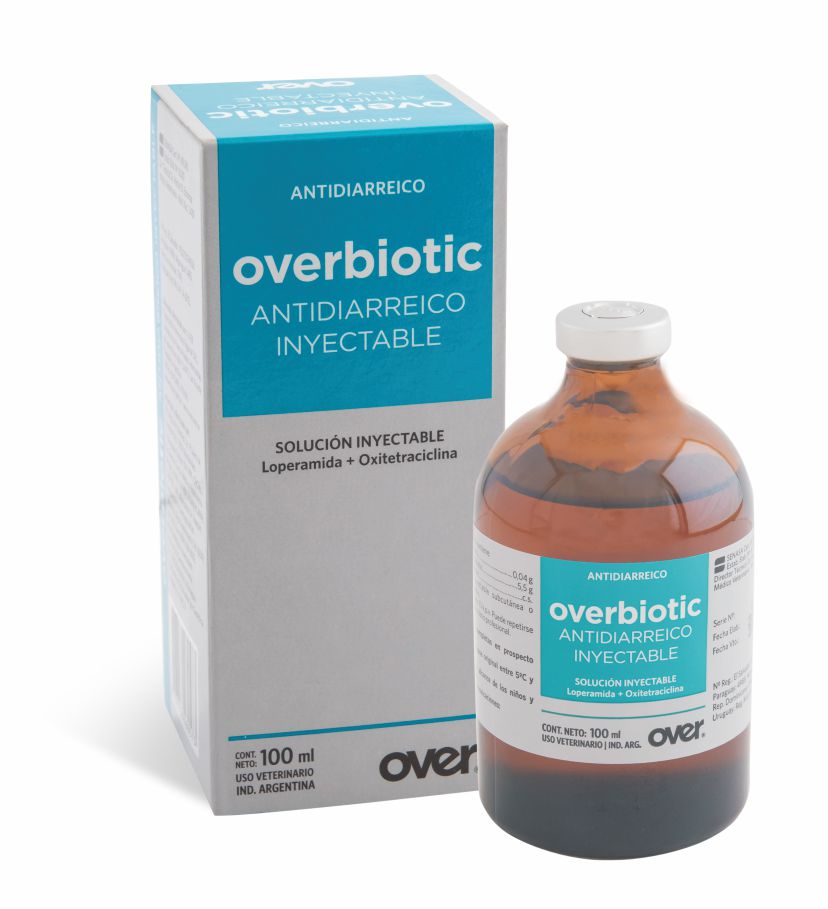 Overbiotic INJECTABLE ANTIDIARRHEAL
Antibiotic. Antidiarrheal.
Description:
Antibiotic. Antidiarrheal.
Formula:
Each 100 ml, it contains:
Loperamide hydrochloride 0.04 g
Oxytetracycline hydrochloride 5.5 g
Formulation agents q.s.
Indications:
Treatment of acute and chronic diarrhea due to infectious causes in general: colibacillosis, salmonellosis, and complicated bacterial and viral enteritis.
Animal species to which it is intended:
Sport horses.
Administration:
By intramuscular or subcutaneous route.
Dosage:
1 ml every 10 k.l.w.
Presentation:
Vials containing 50 or 100 ml. Box containing 12 vials of 10 ml each.