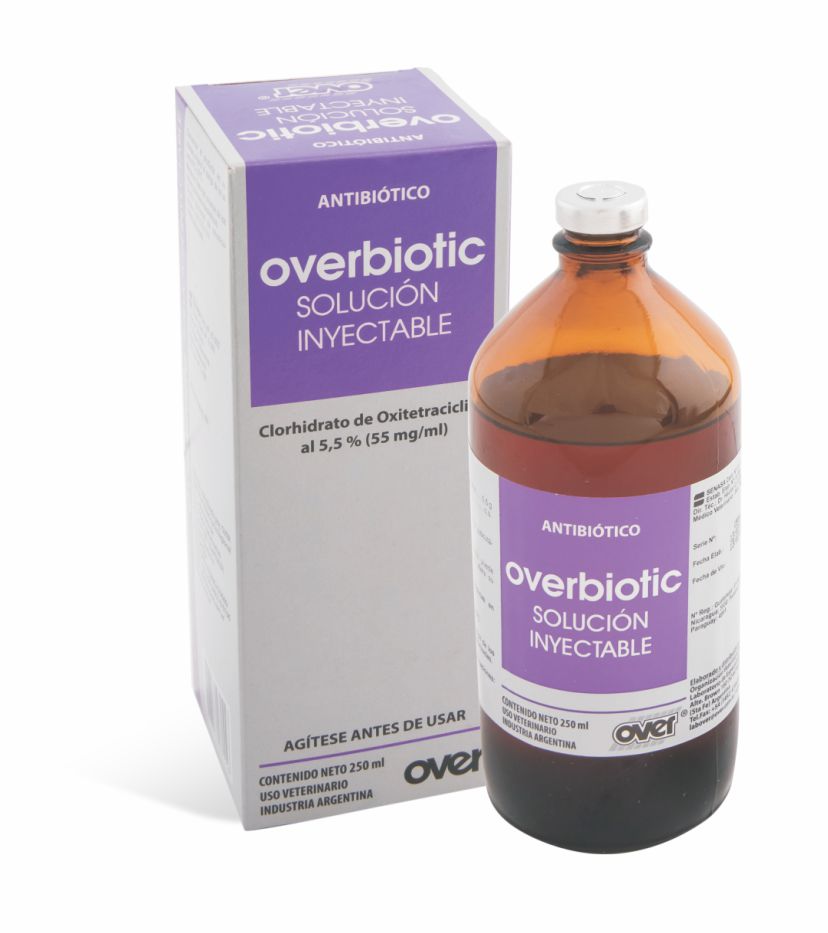 Broad spectrum antibiotic.
Description:
Broad spectrum antibiotic.
Formula:
Every 100 ml, it contains:
Oxytetracycline hydrochlode 5.5 g
Formulation agents q.s.
Indications:
Treatment and control of bacterial carbuncle, symptomatic caarbuncle, hemorrhagic septicemia, leptospirosis, actinobacillosis, actinomycosis, bacillary hemoglobinuria, enterotoxemia, porcine paratyphoid, psittacosis, anaplasmosis, brucellosis, pneumonia, bronchitis, pleuritis, enteritis, genito-urinary tract infections and non-specific diseases caused by oxytetracycline-sensitive germs.
Animal species to which it is intended:
Cattle, horses, sheep, swine, dogs, cats and poultry.
Administration:
Cattle, horses, sheep, swine and dogs: By intramuscular or subcutaneous route. Cats and poultry: By subcutaneous route.
Dosage:
For all species, a daily dose of 10 mg per k.l.w. is generally recommended.
Presentation:
Vials containing 100 and 250 ml.