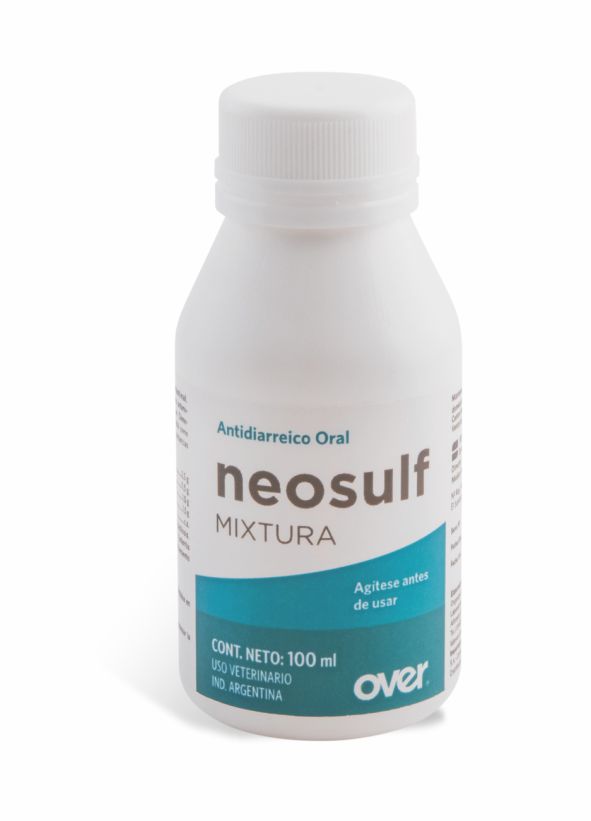 Description:
Antidiarrheal.
Formula:
Every 100 ml, it contains:
Phthalylzulfathiazole 2.5 g
Streptomycin sulfate 0.5 g
Dimethylpolysiloxane at 10% 1 g
Colloidal kaolin 1.5 g
Formulation agents q.s.
Indications:
Treatment and control of polymicrobial diarrhea, colibacillosis, enteritis, gastroenteritis, fermentative diarrhea and enteritis caused by food intoxication. Coadjuvant in the treatment of parasitic and viral enteritis.
Animal species to which it is intended:
Dogs and cats.
Administration:
By oral route.
Dosage:
1 ml per k.l.w.
Presentation:
Vial containing 100 ml.