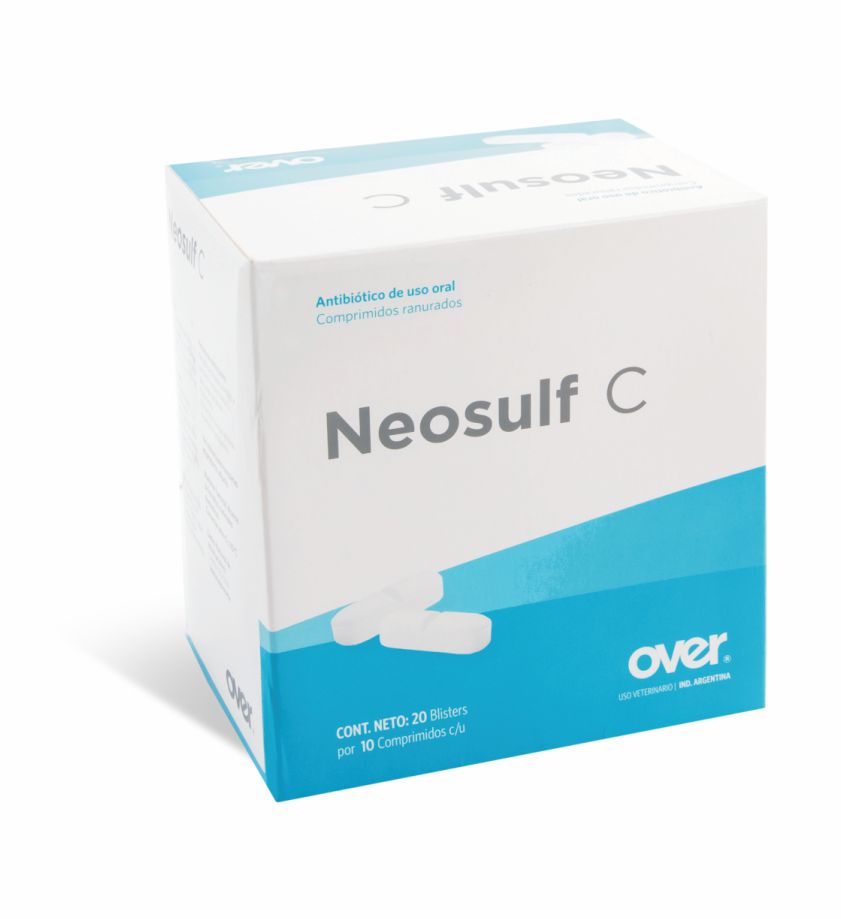 Broad spectrum antibiotic.
Description:
Broad spectrum antibiotic.
Formula:
Each tablet contains:
Sulfamethoxazole 400 mg
Trimethoprim 80 mg
Vitamin C 150 mg
Formulation agents q.s.
Indications:
Cattle: Foot rot, coccidiosis, calf diphtheria, polyarthritis, respiratory infections,  diarrhea (white and bloody). Horses: Infections of the upper respiratory tract, polyarthritis of the foal. Sheep: Coccidiosis, foot, rot, enteritis. Swine: Pneumonia, rhinitis. Dogs: Urinary tract infections, skin infections, respiratory tract infections.
Animal species to which it is intended:
Cattle, horses, sheep, swine and dogs.
Administration:
By oral route.
Dosage:
1 tablet every 32 k.l.w.
Presentation:
Pot containing 100 tablets. Dispenser containing 50 blisters with 10 tablets each. Box containing 20 blisters with 10 tablets each.