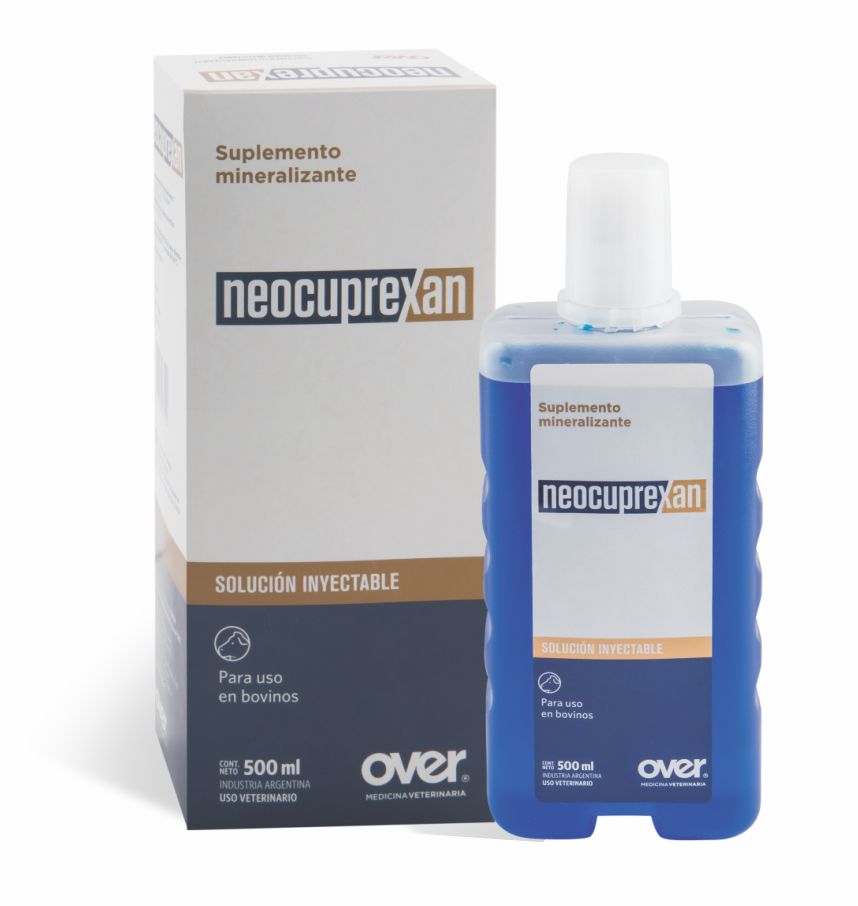 Description:
Mineral supplement.
Formula:
Every 100 ml, it contains:
Metallic copper (as edetate) 1.5 g
Metallic zinc (as edetate) 5 g
Manganese (as gluconate) 1 g
Selenium (as sodium selenite) 0.5 g
Iodine (as potassium iodide) 0.038 g
Formulation agents q.s.
Indications:
Preventive treatment of copper, zinc, selenium, iodine and manganese deficiencies.
Animal species to which it is intended:
Cattle.
Administration:
By subcutaneous route.
Dosage:
Calves weighing up to 200 kg: 1 ml every 50 k.l.w. Growing and adult cattle: 1 ml every 100 k.l.w.
Presentation:
Vial containing 500 ml.