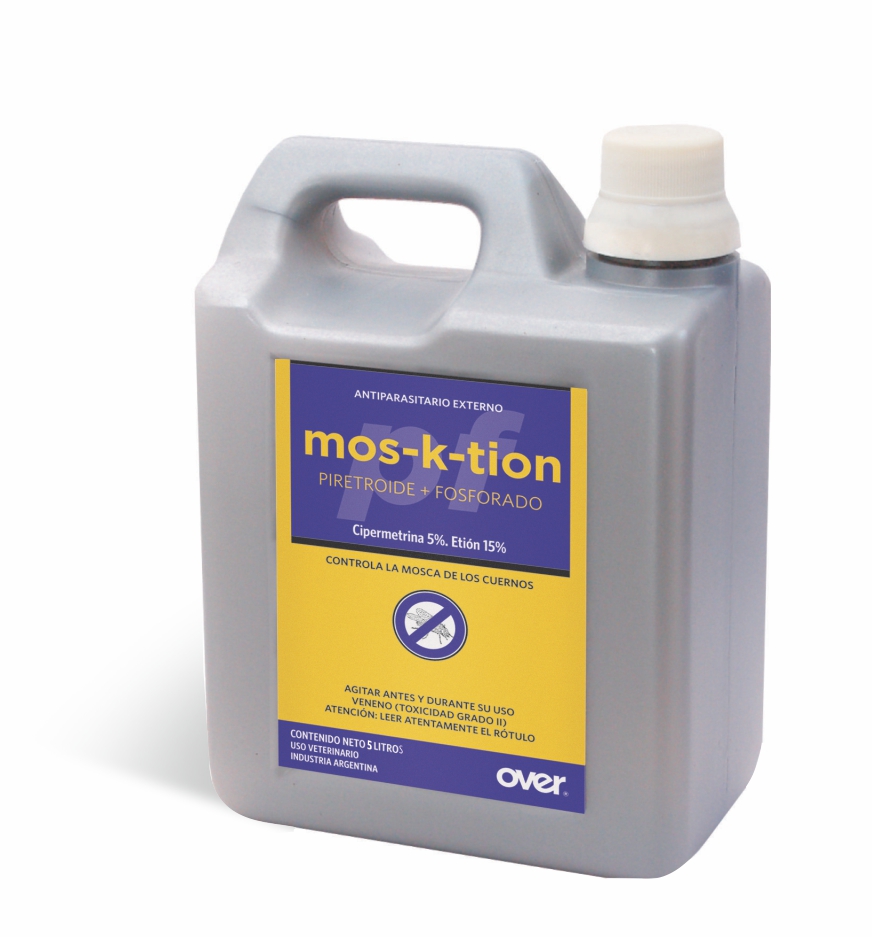 Description:
External antiparasitic.
Formula:
Every 100 ml, it contains:
Cypermethrin 5 g
Ethion 15 g
Formulation agents q.s.
Indications:
Control and treatment of infestations produced by horn flies (Haematobia irritans). To be used against flies sensitive and resistant to pyrethroids.
Animal species to which it is intended:
Cattle.
Administration:
Pour on.
Dosage:
Cattle weighing from 100 k.l.w. to 200 k.l.w.: 5 ml. Cattle weighing from 200 k.l.w. to 400 k.l.w.: 10 ml. Cattle weighing more than 400 k.l.w.: 20 ml (maximum dose).
Presentation:
Self-dosing jerry can containing 1 liter. Jerry can containing 5 liters.