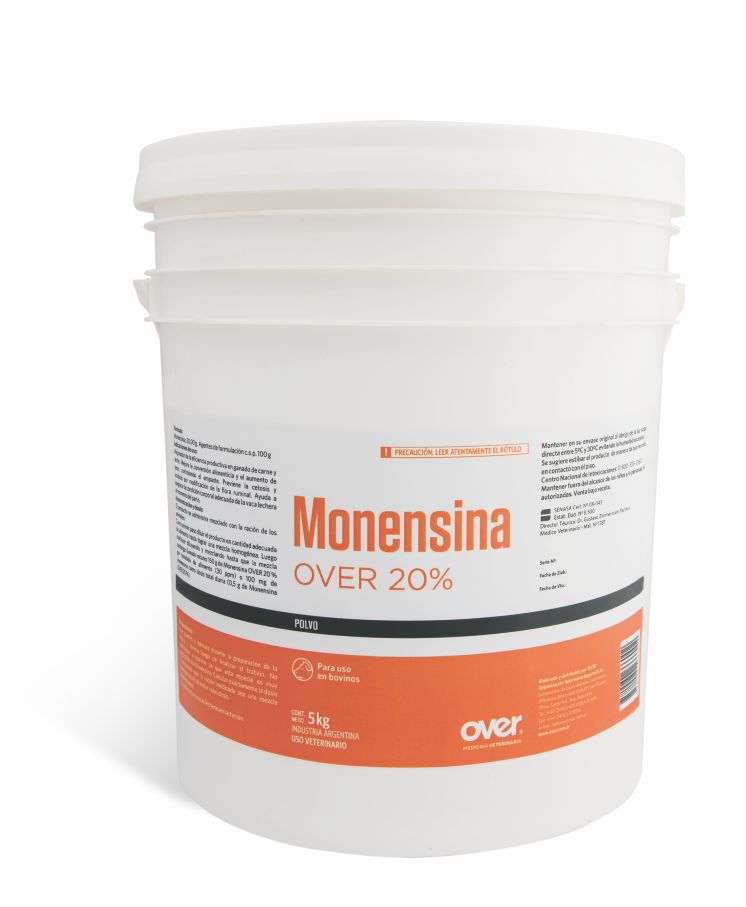 Productive efficiency improver.
Description:
Productive efficiency improver.
Formula:
Every 100 g, it contains:
Monensin sodium 20 g
Formulation agents q.s.
Indications:
It improves the feed conversion and weight gain. It prevents ketosis and acidosis by modifying the ruminal flora. It helps to ensure the proper body condition of the dairy cow at the time of parturition.
Animal species to which it is intended:
Cattle.
Administration:
By oral route, mixed with the food.
Dosage:
150 g per food ton or 100 mg (0.5 g) as a total daily dose.
Presentation:
Buckets containing 10 or 25 kg.