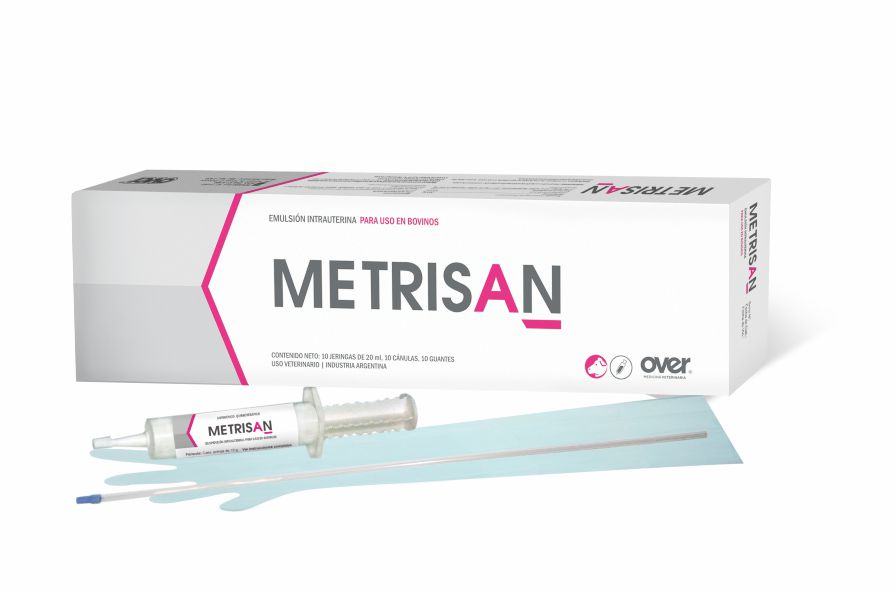 Antibiotic. Chemotherapeutic.
Description:
Antibiotic. Chemotherapeutic.
Formula:
Each 20 ml-syringe contains:
Gentamicin sulfate 200 mg
Cefalexin monohydrate 600 mg
Formulation agents q.s.
Indications:
Prevention and treatment of sub-acute and chronic endometritis.
Animal species to which it is intended:
Cattle.
Administration:
By intrauterine route.
Dosage:
1 syringe per animal.
Presentation:
Box containing 10 (ten) 20 ml-syringes, 10 cannulas and 10 gloves.